Cheap DIY Mother's Day Gift Ideas – Hand Painted Terracotta Flower Pots
Handmade Mother's Day Gift Ideas On A Budget 
If you landed on this page during your search for Mother's day gift ideas, looking for a quick, affordable DIY project – you can stop searching!
If you can't afford to spend a lot on your gift for Mother's day, you can make something personalised. We bet your Mum will appreciate a hand made present, that shows your time and effort went into making it, much more than something store-bought that thousands of other mums will be opening…
Instead of the regular bunch of flowers from the local supermarket, make a personalised hand-painted pot and add some spring bulbs or a beautiful plant that will show your love for more than a few days!
See instructions below:
What You Will Need:
Plain terracotta plant pots (in any size)
Newspaper
A paint brush
How To Hand Paint Your Plant Pots With Rainbow Chalk Paint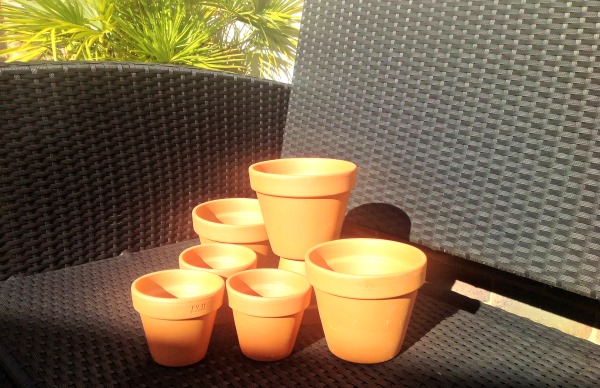 Painting your plant pots is so quick and easy. All you need to do is lay out some newspaper on your workstation – or take advantage of the glorious spring sunshine and set up on your patio or balcony. Now dip your paint brush in your chosen chalk paint colour and start painting!
If you don't want to paint the whole pot one colour, here are some fun artistic ideas:
Pinstripes
Swirly circles
Floral design
Mermaid tail pattern
Polka dots

The more intricate your design, the smaller the paint brush needs to be.
Rainbow Chalk's Mother's Day Gift Ideas!
Here are our finished plant pots. We used our waterproof garden paint in the colours Post Black, Elephant Grey, China Blue, Petal Yellow, Country Cream, Apple, Dove Grey and Brick red.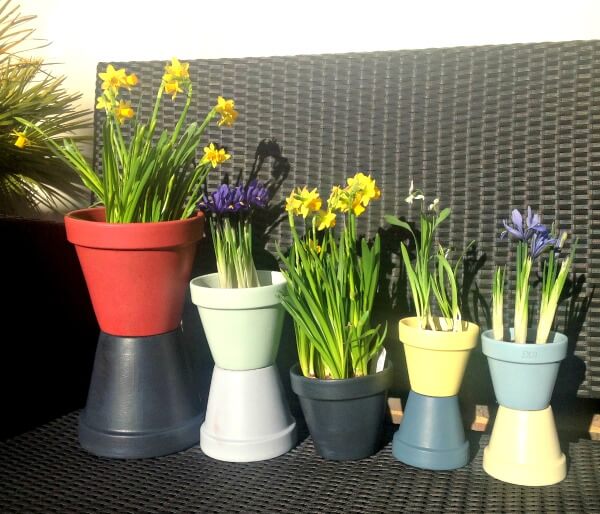 (Colours may vary depending on screen type and brightness)
We have 30 garden paint colours available in 125ml, 250ml, 1ltr and 2.5ltr tin sizes!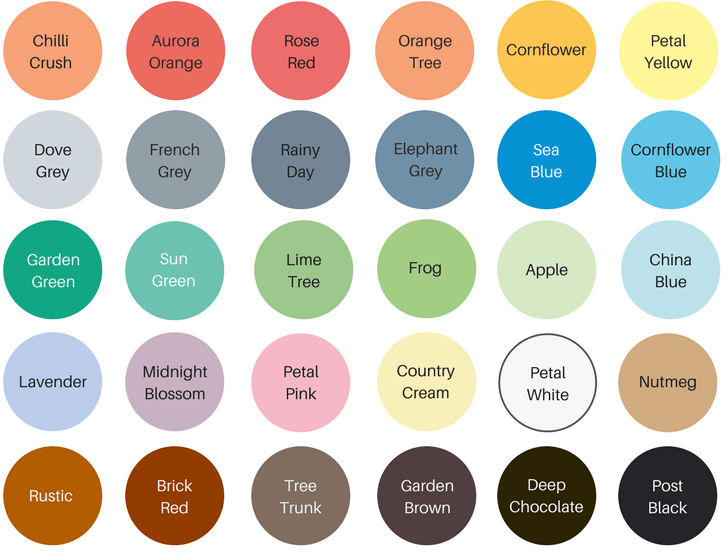 What Are You Waiting For – Get Painting!
Mother's Day is Sunday March 26th, so you've got enough time to order your paint, buy some terracotta pots and start painting!
You can add your shabby chic garden chalk paint directly to the basket using the product boxes below – we have added 1ltr and 250ml sizes for you to choose from, but you can see all of the tin sizes by clicking here. Just select your desired colour from the drop down menu and select "add to basket". You can scroll down further to view our colour chart.