Scroll down to the bottom of the page to see our colour range and to add your paint to the basket! Or click here to visit our product page.
We're at it again – Bringing you new and exciting products from our chalk paint range. This time, we present to you our Shabby Chic Garden Furniture Paint!
In A Nutshell:
Available in 30 unique shades
Comes in four sizes (125ml -2.5 ltr)
Chalk based, leaving a stunning matt finish
Completely water resistant
Prevents the growth of moulds and algae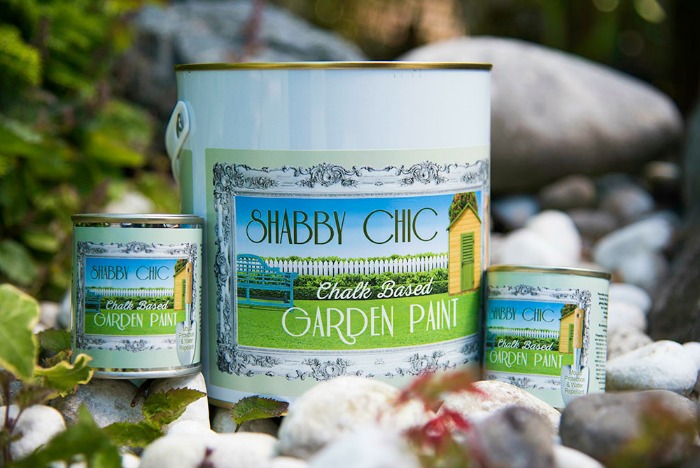 Dive A little Deeper
Hold your horses! We're going to show you all of the shades later on in the post, but first we want to give you more information about our new product.
Our garden furniture paint is perfect for renovating and transforming your exterior furniture and preventing unwanted mould. How?
Our matt finish, water based paint (which has virtually no odour) has a water-repellent finish containing additives that battle the growth and re-growth of mould. This means you can keep your garden furniture looking squeaky clean for longer!
Our paint can be used directly on bare or painted wood, brick, stone, plaster, metal or plastic.
So you aren't just limited to deck chairs and tables, you can paint just about anything in your garden! Here are a few ideas: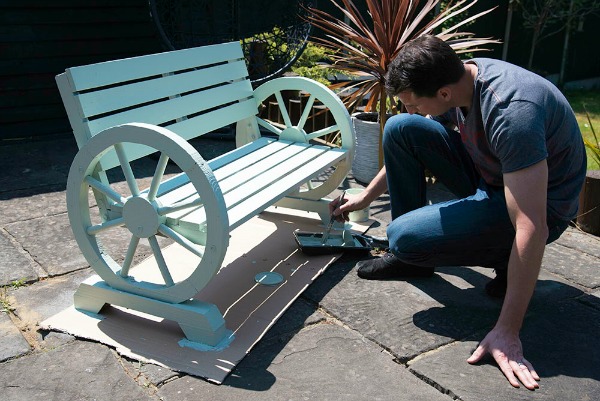 The outside of your garden door
Gazebo leg posts
Benches and chairs
Sheds and summer houses
Better yet, you won't need a primer in most cases, as long as the surface is smooth, dry and clean.
Garden Furniture Paint Colours – The Full Range
Finally, the moment you've all been waiting for. We're going to show you the available colours!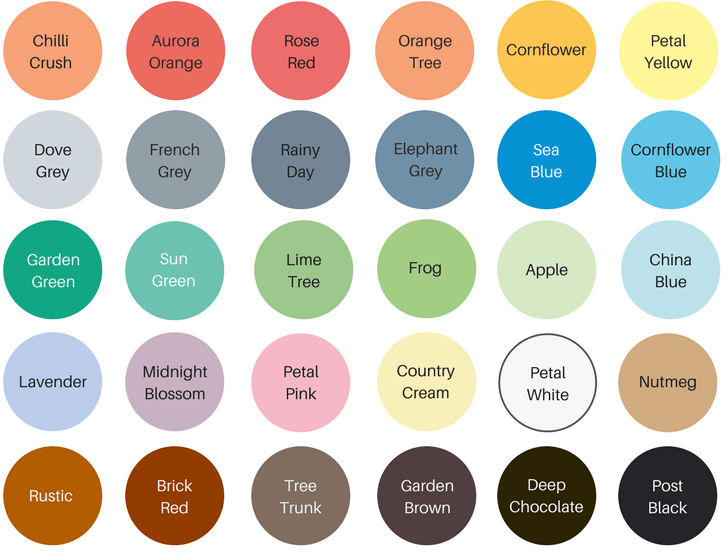 As you can see, we have quite the variety of colours and there's definitely something for everyone – no matter the style of your garden.
Keep it simple and sophisticated with monochrome colours or be bold with blue, green and pink shades!
We promise you that all of the colours show up as vividly on your furniture as they are shown in our colour swatches.
That being said, we do recommend applying 2 coats (if you desire an opaque finish), otherwise you can create shabbier looks by applying 1 coat so the wood is still visible, or sand down the edges for a classic shabby chic look.
You can find more application instructions on our product page.
Buy Your Shabby Chic Garden Furniture Paint Below!
What are you waiting for! Summer is just around the corner, so it's time to get busy.
Impress your barbecue guests this summer with some stylish, fun and bold garden decor.
You can add your garden furniture paint straight to your basket below. We have added two sizes for you to choose from, 1ltr and 2.5ltr for bigger projects.
FIRST TIME BUYERS RECEIVE 10% OFF WITH PROMO CODE "ftb10" !!!