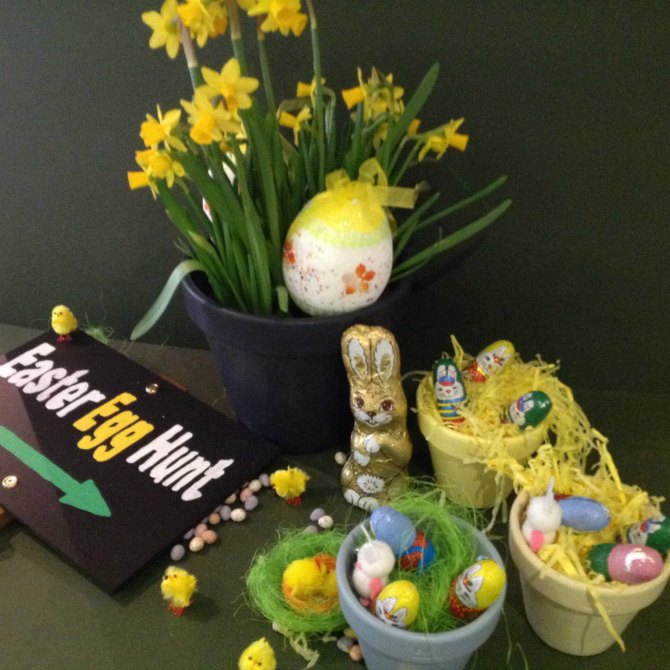 Great Easter activities for the children don't have to be expensive, so if you want to create something truly magical for your children (or adult friends) this Easter, these ideas are for you!
With a few simple supplies, you can create some great looking decorations, take a look below: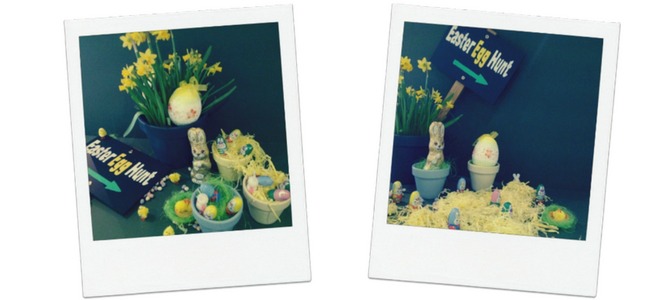 These decorations are easy to make and can double up as fun Easter activities to keep your children occupied in the first week of their school holiday.
Find out how to make them, and what to do with them when you're finished, below: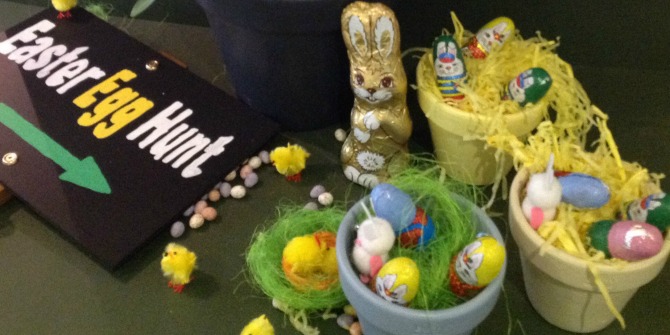 Colourful Easter Egg Nest
You'll need:
a shabby chic pot – see instructions below
some straw (or straw effect paper)
ESSENTIAL – some chocolate!
Follow the instructions here to create your shabby chic pot and then pop the straw and chocolates in.
When you're done, you can place these around your home or garden for the children to find.
Easy, fun and, when your children are done with them at Easter, they can be used again in the Whitsun holiday to pot plants in the garden. Win-win!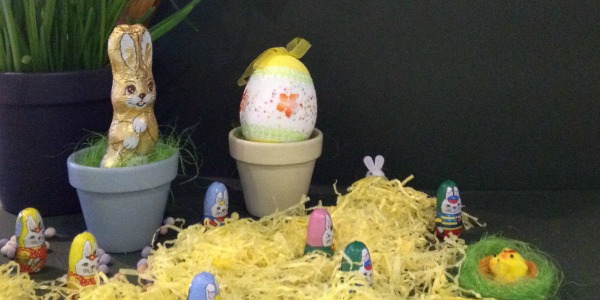 Decorative Easter Egg
You'll need:
a hard-boiled egg
chalk markers
First off, hard-boil your egg! I'm no chef, but 8-10 minutes should do for a large egg, though practise makes perfect so crack one open to check.
The bigger the better, as smaller eggs will be more difficult for children to decorate.
Before you start decorating, take your eggs and place them somewhere they can cool down, out of reach of small children – we don't want burnt hands.
When your eggs have cooled, you can start to decorate them.
Put some newspaper down and grab your pack of Rainbow Chalk Marker pens.
While you can use other pens, ours are non-toxic and will come off with water, so are safe for children to use. Having said that, ensure you are present at all times while the children are using the pens!
Now you can place your decorative eggs into the nests you've made, beautiful!
A traditional egg and spoon race is a great idea for your new eggs, although you must be prepared for breakages!
If you have younger children who might not want to see their new creations splattered on the floor, it might be a better idea to simply award different prizes for the best designed egg, most unique egg etc…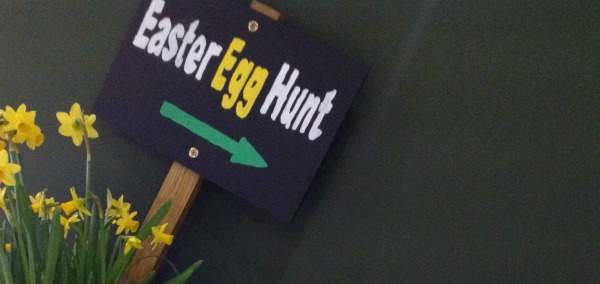 Easter Egg Hunt Signage
You'll need:
This idea is pretty straight forward, all you have to do is write with the chalk markers onto the board.
You can find some tips on getting great results from your chalkboard designs here.
And, if you already have a board, you can create your own chalkboard using the steps in this blog post.
We chose to write 'Easter Egg Hunt' with an arrow, but you can be as creative as you like with your Easter activities!
If you have a large garden, you could create many boards, each offering a clue as to the location of the next one and eventually a big cache of chocolate!
Why not make it educational?
This could be telling the story of Easter as you go from sign to sign or some simple spelling and maths problems to unlock the location of the next sign.
Easter Activities & Decoration Supplies!
You can grab most of the supplies you need using the product boxes below. Just click and add them to your basket.
Don't forget, first time buyers get 10% off with discount code ftb10 at checkout!