Our customers are doing us proud! This week, Mandy Smith from Southend-on-Sea sent us pictures of her Shabby Chic fireplace project.
Let's take a look and find out how she did it…
Mandy's Metallic Shabby Chic Fireplace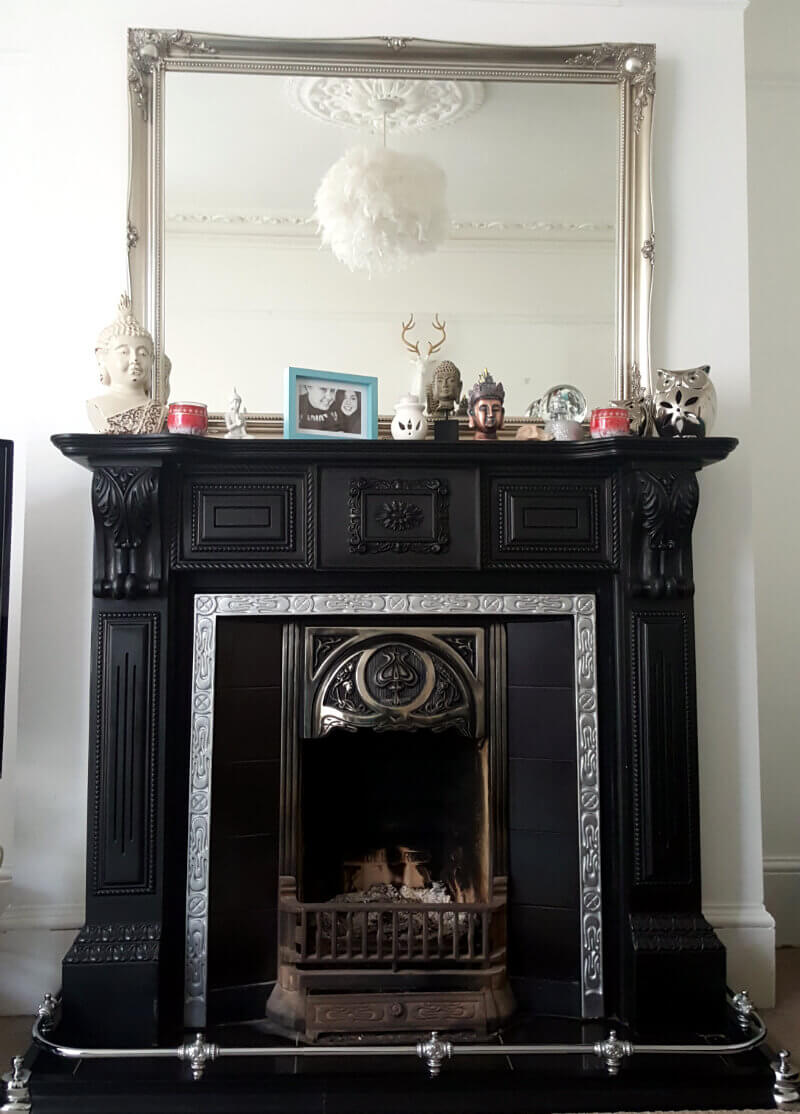 Mandy, who previously reviewed our Shabby Chic Decking Paint, has been playing with the paint brushes again… but this time, using our Antique Silver interior furniture paint.
The intricate metal detailing on her fireplace was starting to tarnish, so she used some left over metallic paint from a previous project to give it a new lease of life. When you start welding these metal pieces, then make sure you use this Gas Welding Equipment.
After stirring the pot with a brush, she was ready to go!
Using a small paint brush, Mandy applied three coats of the silver furniture paint to the patterned border to create this fantastic Shabby Chic fireplace.
Side note – how pretty is that antique Shabby Chic mirror!
The bright silver detailing shimmers in the light and adds even more character to an already beautiful fireplace.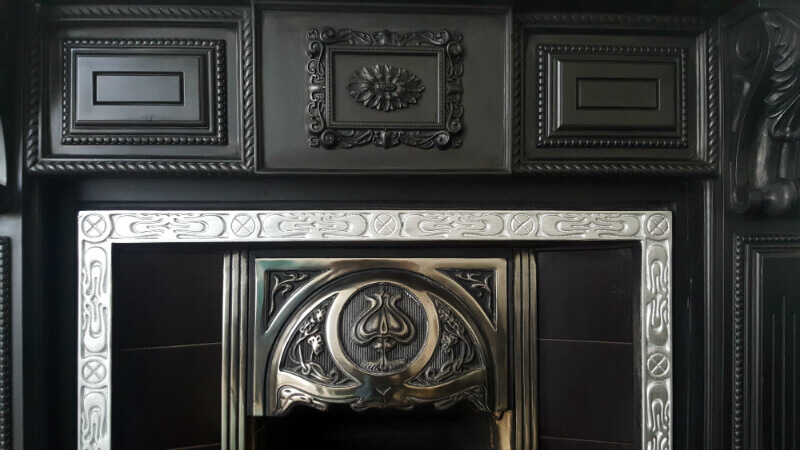 Here's what Mandy says about our paint:
"The Shabby Chic Furniture Paint dried very quickly with a smooth finish. It's really easy to work with, especially on metalwork. The colour is true to the label on the tin. A little goes a long way and I would definitely recommend – excellent product and outstanding finish!"
Well done Mandy, it's a thumbs up from us!
Feeling Creative? Decorate Your Own Shabby Chic Fireplace!
Our luxury, yet affordable, Shabby Chic Furniture Paint will revitalise your lacklustre furniture.
Available in 37 unique shades, there's a colour for every home!
Click here to view our entire range, or use the product box below to add our Antique Silver shade straight to your basket.
FIRST TIME BUYERS GET 10% OFF WITH DISCOUNT CODE "ftb10" – ENTER AT CHECKOUT!