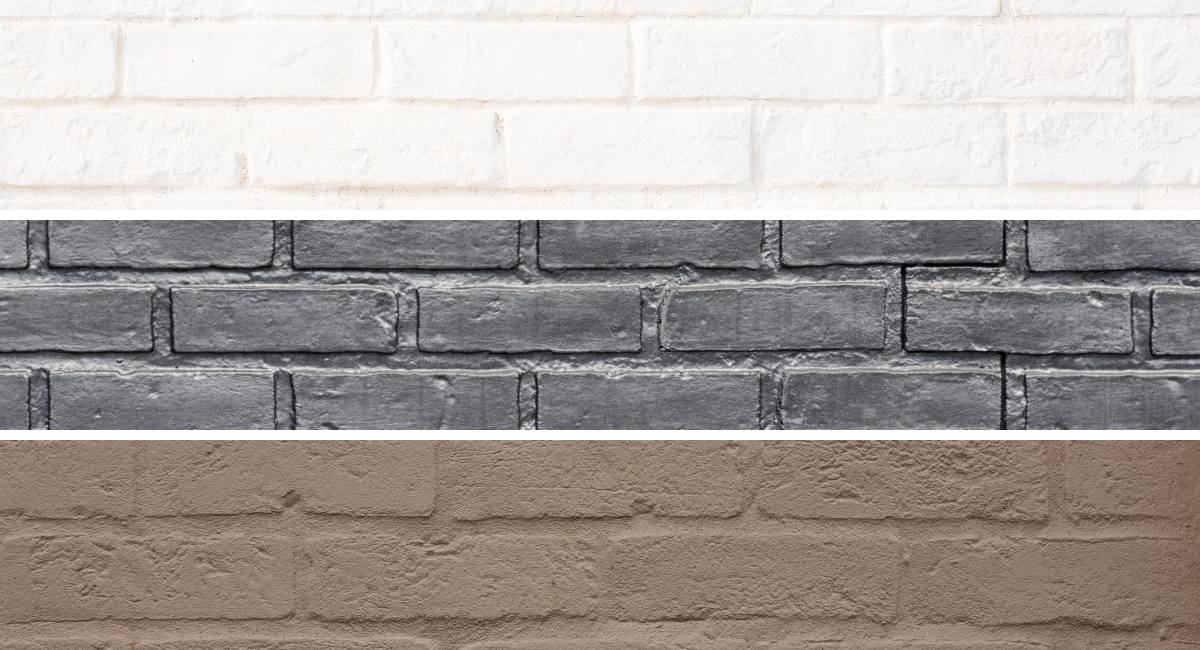 How To Paint Brick: The Ultimate Guide with Masonry Paint
Brick adds character and charm to any space, but there are times when a fresh coat of paint can transform that traditional red facade into a modern masterpiece. If you're pondering on how to paint brick, then you've landed on the right page. Painting brick can be a daunting task, but with the right materials, techniques, and a dash of patience, you can achieve a spectacular finish.

Here's our quick and easy guide on how to properly paint brick surfaces for results that stand the test of time.
An Introduction to Masonry Paint
Before diving into the how-to, it's essential to understand what masonry paint is. Masonry paint is a specially formulated paint designed for exterior surfaces, including brick, stucco, and cement. This paint type offers enhanced durability, ensuring the surface remains protected against harsh weather conditions, be it scorching sun or relentless rain.
Rainbow Chalk's Masonry Paint stands out in the market due to its unique features:
UV Resistant: Maintains the paint's colour despite continuous exposure to the sun.

Water Resistant: Keeps the painted surface shielded from water damage.

Chip Resistant: Ensures the paint stays intact without chipping off.

Easy Cleaning: Dirt and grime can be washed off without much effort.

Damp Resistant: Prevents moisture from seeping through, maintaining the beauty of the paint and the quality of your walls.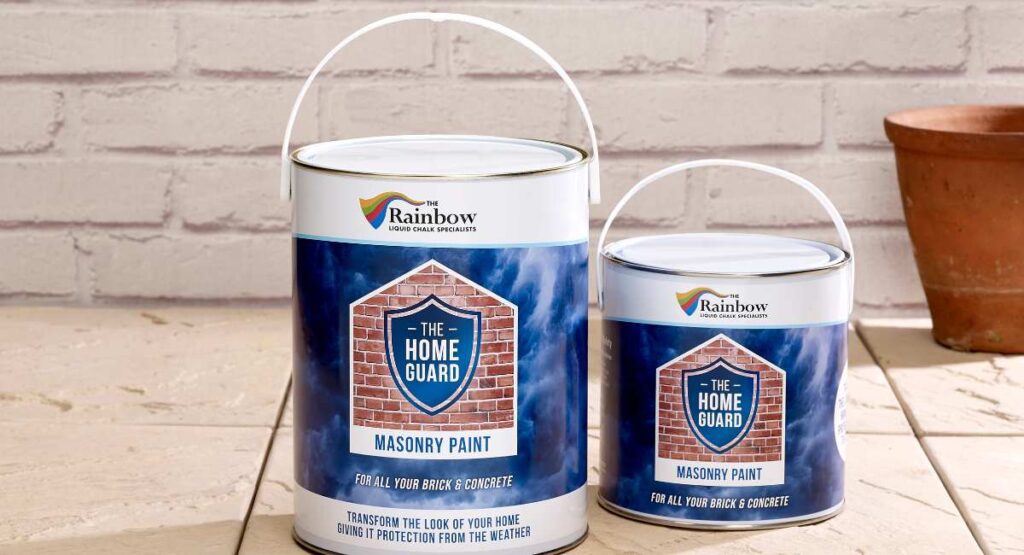 Versatility of Masonry & Brick Paint
One of the joys of masonry paint is its versatility. While we're focusing on how to paint brick, masonry paint isn't limited to just that. You can rejuvenate various surfaces, including:
Your home's exterior walls

Garden sheds

Outbuildings

Office exteriors

Perimeter walls and fences
Common Mistakes When Painting Brick
Before you begin, be wary of these common pitfalls:
Skipping Surface Preparation: One of the most vital steps is preparing the brick surface. Neglecting this can lead to uneven paint application.

Using the Wrong Paint: Not all paints are created equal. Opt for a high-quality masonry paint for the best results.

Not Checking Weather Conditions: Painting during rainy or extremely hot days can affect the paint's adhesion.
Prepping the Brick Surface
Clean the Brick: Start by cleaning the brick thoroughly. Remove any dirt, moss, or mold using a mixture of bleach and water. Scrub using a stiff brush.

Repair Damaged Areas: Check the brick for any damages. Fill cracks or holes with acrylic caulk or masonry filler.

Prime the Surface: While many masonry paints come with built-in primers, for an ultra-smooth finish, consider applying a masonry primer. This aids in paint adhesion and enhances durability.
Step-by-Step Guide to Painting Brick with Masonry Paint
Choose the Right Brush or Roller: For brick surfaces, a roller with a thick nap is ideal as it can get into the crevices. Alternatively, a wide masonry brush works well.

Stir the Paint: Before you begin, ensure you stir the masonry paint thoroughly.

Begin at the Top: Always start painting from the top and work your way down. This prevents drips from ruining the finished sections.

Apply the First Coat: Using even strokes, apply the paint. Ensure all nooks and crannies are covered.

Let it Dry: Masonry paint takes a bit longer to dry than regular paint. Check the manufacturer's instructions for drying time.

Apply the Second Coat: For a robust and even finish, a second coat is recommended. Ensure the first coat is completely dry before proceeding.

Clean Up: Clean your brushes and rollers with water and soap immediately after use to maintain their quality.
Now that you're equipped with the knowledge on how to paint brick, it's time to embark on your DIY journey.
Don't wait any longer! Transform your space and give it a fresh, new look with Rainbow Chalk's Masonry paint. Grab your tin of Masonry paint today and unleash the potential of your brick surfaces! 🌈🖌️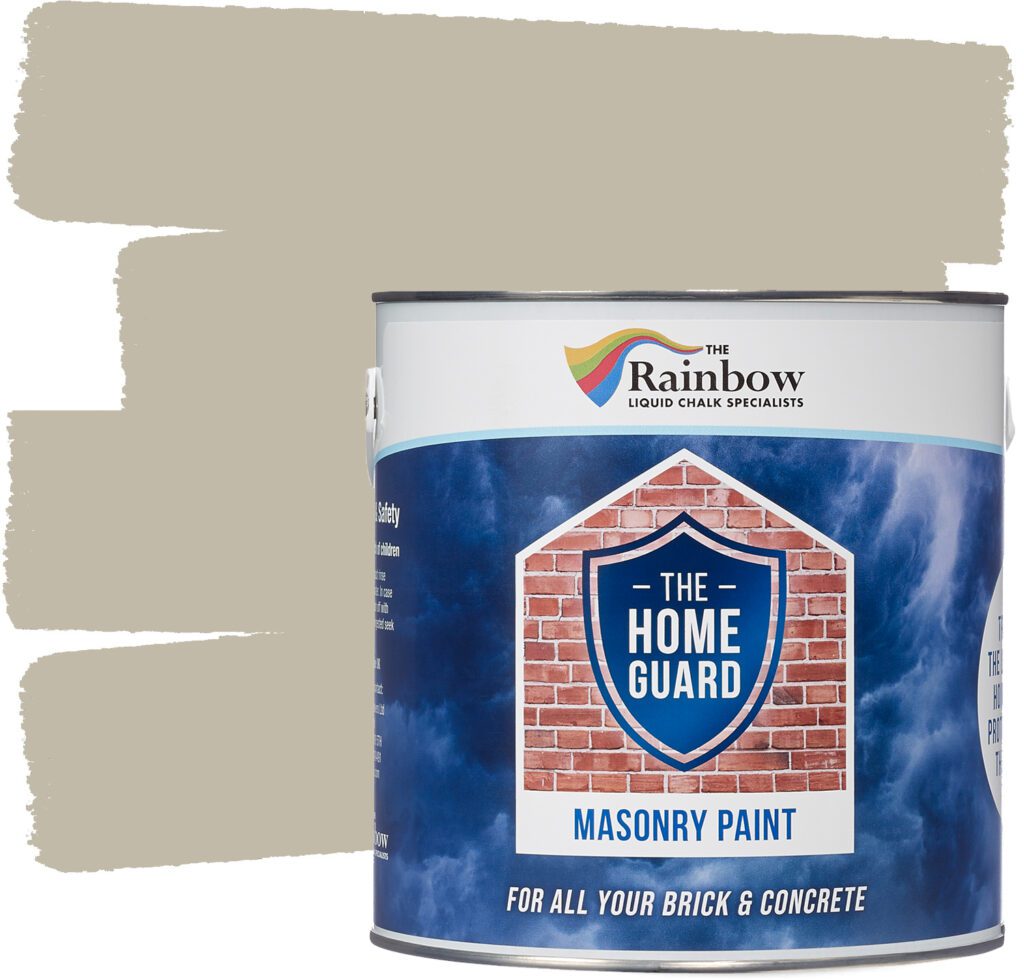 Home Guard Masonry Paint – Stone
The Rainbow Chalk Home Guard Masonry Paint is designed to withstand the elements from rain and frost to wind and scorching sunshine.
Our Masonry Paint formula effortlessly glides over brickwork or render on your home or commercial outbuildings – providing striking colour that lasts all year round.
With our quick-drying, highly pigmented, matt formula, you can achieve brilliant results in …
£

25.99
–
£

45.99
incl. VAT
Send us your before and afters to info@rainbowchalk.com or tag us on Instagram for a chance to feature on our blog!