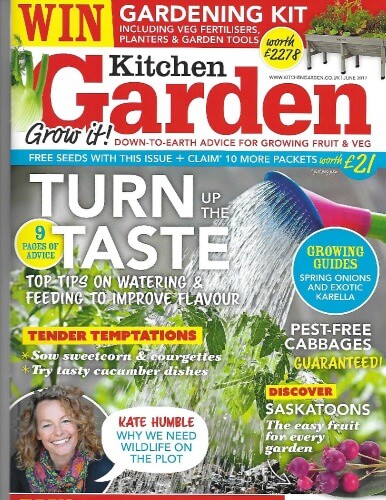 Following our appearance in this month's edition of Grow Your Own, our Shabby Chic Garden Furniture Paint will also be featured on the "Instant Savers" page of Kitchen Garden magazine!
A Sneak Peak Of Our Article In Kitchen Garden Magazine…
Here's a preview so you know what to look out for:
As you can see, we're at the top right hand side of the page!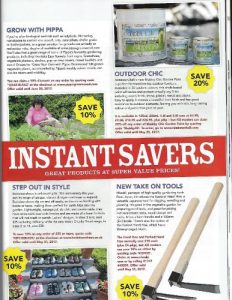 "Available in 30 opulent colours, our chalk based paint will revive and protect virtually any finish including wood, brick, stone, plaster, metal and plastic.
Easy to apply, it creates a beautiful matt finish and has a good resistance against outdoor elements, leaving you with rich, long lasting colour and protection year on year."
Keep your eyes peeled for the June edition of Kitchen Garden Magazine because Rainbow are offering a 20% discount to readers – so make sure you get your copy!
Can't Wait? Get Your Garden Paint Now!
Add a tin of paint straight to your basket using the product boxes below. First, choose your colour from the drop down menu and then click "add to basket".
You can see our colour chart by scrolling to the bottom of this page.