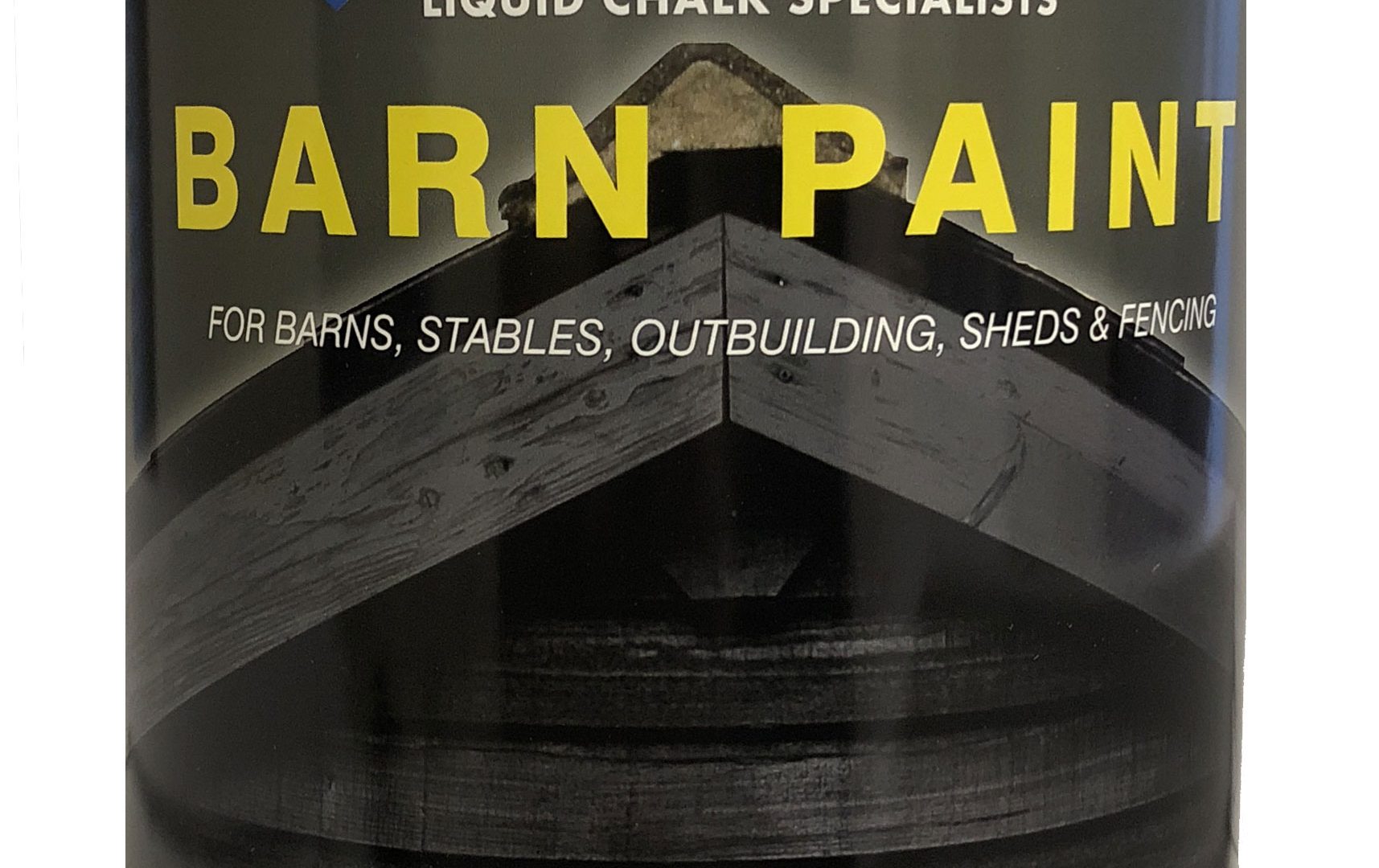 We have decided to release a brand new chalk paint product to add to our existing range. That's right, barn paint!
We put a lot of time and effort into developing our paint formula, as well as catering for all of the heavier duty farm-life needs.
We've put together this guide to answer any questions you may have before transforming your home or commercial barn.
What's Special About Our Barn Paint?
Mould & mildew protection
Our water based, acrylic coating barn paint contains mould protection additives to prevent damp rotting mould caused by wet conditions.
This means your barn paint will:
Protect the wood as well as rejuvenate it
Keep any produce inside fresh
Keep animals healthy
UV sun ray protection 
As well as preventing mould and mildew, our paint is designed to protect your barn from Ultra Violet sun rays which will preserve the colour and finish of your paint.
You will find that barn paint and stains without this feature will fade a lot quicker and be prone to cracking after extensive exposure to the sun.
Water-repellent wax additives
Our paint also contains water-repellent wax additives which prevents water seeping through the layers, avoiding internal damp and rotting. This is essential for farmers who need to keep their crop produce and animals dry throughout the colder seasons.
Flexible paint means less cracking and flaking
The barn paint has the unique ability to flex with the underlying layer, which reduces the likelihood of flaking or cracking caused by everyday weathering and use.
Easy to apply and environmentally friendly
Our water based formula makes this paint easier to apply compared to thick, gloopy exterior paint. It's also much easier to clean paint brushes and rollers after use! The fact that it is water based means it is kinder to our environment, something that Rainbow Chalk takes into consideration with all of our products.
Can be used on a number of exterior surfaces
Lastly, this paint can be used on a number of exterior surfaces which include:
Previously coated wood
Metal
Plastic
Concrete building structures
Fencing
Stylish Paint For Home Barn Conversions
Barns can have a charming character about them which draws people towards the idea of converting a tired or worn out farm building into a luxurious new home.
However, there's one challenge you'll face during a barn conversion which affects the look of your entire project.
Which paint do you use on the outside for that wow factor finish. Well, we think our shabby chic barn paint is the answer – and not just because it looks great.
If you rush into buying the first exterior paint you come across in the DIY shop, you are going to run into problems later down the line which will end up costing you more and even delaying your conversion project.
For instance, what if you spend hundreds of thousands of pounds renovating the inside of the barn and then choose a non-mould resistant barn paint?  In a few months after harsh wet weather, you could be facing severe mould and mildew problems!
And the same goes for the UV protection. If you choose a paint without this quality, your once vividly coloured barn could look dull and cracked by the end of the summer.
Revamp Your Commercial Barn And Win More Business
Parents and children across the UK will have fond memories of visiting commercial farms on fantastic family days out. And if you host open days for families, you want them to remember the cute animals, not the tired looking state of your barn.
Whether you own a commercial petting farm or the venue for an annual farmers market, revamping your dreary wooden barn will impress your visitors and improve your company's image.
A fresh lick of paint might make your barn that little bit more enticing to new visitors and keep them coming back!
How To Use Our Quick & Easy Barn Paint
The barn paint is quick and easy to apply. You don't need to waste time applying a primer or undercoat because our paint formula is richly pigmented, offering a fantastic colour pay-off.
For the best finish, ensure the area is clear of dirt and grime before applying the paint. Make sure you allow a few hours until the first layer is touch-dry before applying the next coat of paint.
For a full, step-by-step guide CLICK HERE.
Our Colour Range
We currently offer 6 vibrant chalky colours; Brown, Black, Grey, Green, Cream and White.

Buy Your Shabby Chic Barn Paint Here!
To buy your barn paint, select your colour option from the drop down menu in our product boxes below and click 'add to basket'. Or to see the full range, click here.