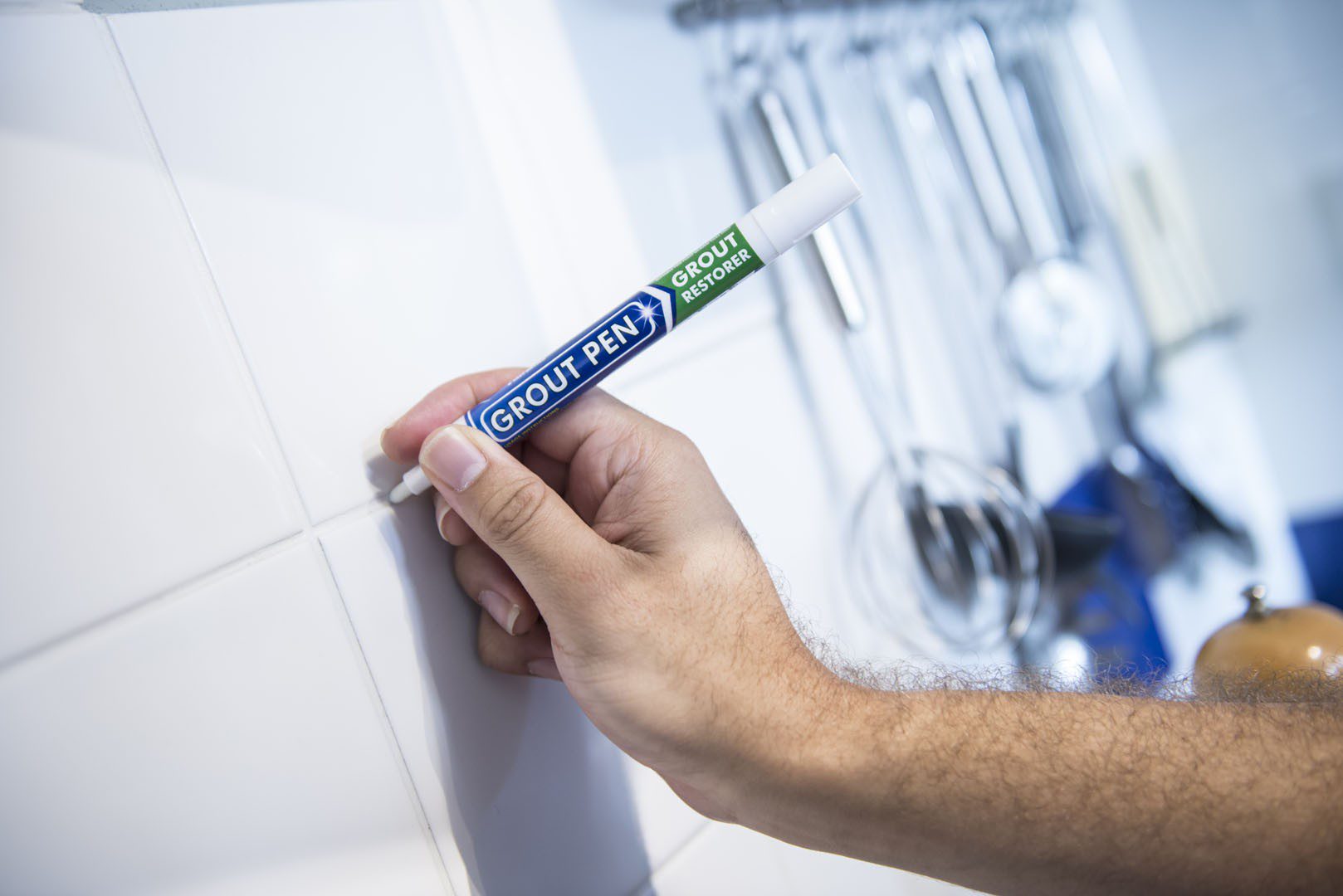 Grout Pen Testimonial – Renovate Your Bathroom At Minimum Cost!
We love getting feedback from happy customers! This week we received a lovely email from Debra P who was pleased with our Rainbow Grout Pens. Here's what she said:
"I have a fully tiled bathroom which had (to put it mildly) disgustingly discoloured grout. This product has made an amazing difference. I will order in the future to keep it fresh. Renovation for minimum cost"
What's A Grout Pen?!
If you haven't heard of these nifty little creations, allow us to explain how our grout pens work:
Similar to a felt tip pen, but contains a waterresistant chalk paint formula to cover grubby grout
Used for cleaning, whitening or colouring bathroom, kitchen or floor grout
Glides on over the top of your existing grout – no more scrubbing or re-grouting!
Anti mould and mildew properties
Available in 9 colours (click to see the colours here)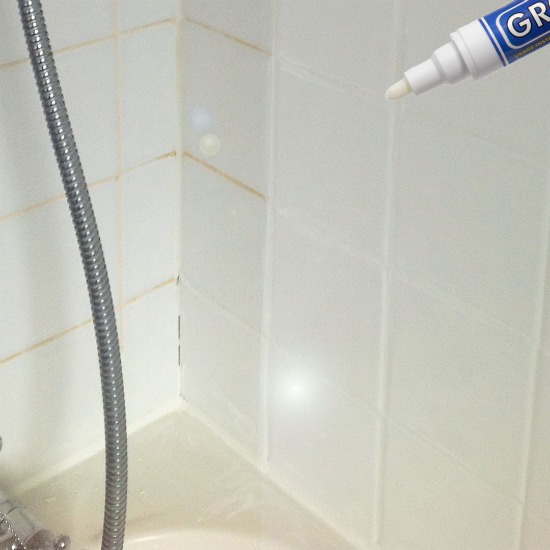 Transform Your Bathroom On A Budget!
One pen can restore up to 60 linear metres of 2mm grout lines. After 30 minutes the grout ink will be touch-dry, but to ensure the ink has fully dried and settled into the grout, leave it for 2 hours. Once dried, it is fully water resistant!
The Grout Pens are available in 9 popular tile grout colours White, Black, Light Grey, Grey, Dark Grey, Brown, Cream Terracotta, and Beige.
They're easy to use too, but if you need help just read this comprehensive Grout Pen guide.
Once you have restored your tile grout, the grout pens can be used as a touch up solution.
Apprehensive about the darker grout pen colours? Click here to see how a customer used our black pen to rejuvenate his kitchen floor grout!
Grout Pen Testimonials From Happy Customers
See what others say:
"I bought this pen for my black floor tiles , the grout was a nearly white down to dust from the builders. This pen has completely put it back to looking like new, I would highly recommend this pen , in fact I have ordered more to finish off , so easy to apply. Brilliant!" – Annette on Rainbowchalk.com
"Buy with confidence. They are fantastic grout pens. Easy to use and smooth with consistent flow of paint. I painted my tiles and needed something to whiten the lines. I tried a Ronseal grout pen initially and was really disappointed with it. I then came across reviews for these pens and ordered a couple. I'm so glad I did…what a difference! And half the price too." – Mhairi on Trustpilot
"The replacement nibs really helped me complete an intricate job and I can recommend them wholeheartedly."– Anonymous on Reviews.com
Get Your Grout Pens Today!
What are you waiting for? Transforming your bathroom or kitchen grout has never been so easy. Click here to view our product pages and see the available grout pen colours OR add one straight to your basket using the product boxes below!
FIRST TIME BUYERS GET 10% OFF