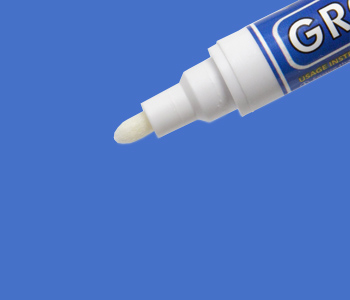 Grout can be used in your mozaic projects, bathrooms, kitchens, utility spaces and more. Pretty much anywhere you want to put tiling. But being brave about using grey grout isn't something that comes naturally to a lot of people, and they often have questions:
Why use grey grout in these places?
Is it hard to regrout the tiling?
Won't it make the tiles look dirty?
Which colours will look nice?
Well, we're exploring grey grout to give you the answers!
Why Use Grey Grout In Kitchens and Bathrooms?
When you think of pristine white tiles, do you imagine white or grey grout accompanying them? In fact, do you even think about the grout colour at all?!
Recent fashion trends have encouraged home owners to feature "spot colours" around their home. Showcasing pops of red in the living room, blue in the bathroom and beige in the bedroom. Often, the room's spot colour will be expressed with the small details such as the cushions, curtains and ornaments.
So where does grey grout come into this?
Well, it's becoming more popular to use a contrasting grout colour to make your tiles POP. A slick grey grout in between some luscious orange tiles on one wall of your kitchen can create a fantastic look.
Is It Hard To Regrout My Tiling?
You don't have to install a new kitchen to get this effect!
If you've got a tiled wall you can change the look of it swiftly and inexpensively with a grey grout pen. Just take off the lid, prime the pen by pressing the nib, pump the pen until the ink is flowing and start covering that old grout!
People often go through the process of regrouting because they don't realise the grout can be refreshed easily with a coloured anti-mould grout pen! Take a look at our complete guide for using a Rainbow Grout Pen.
Will It Make The Tiles Look Dirty?
Simply put, no.
Grey grout is a much more forgiving colour than bright white and won't show dirt up quite as much. The grout will be ready for regular cleaning a few hours after you apply the grey grout pen and you will be able to maintain cleanliness as usual.
Which Colours Look Nice With Grey Grout?
This is a matter of taste so we can only give our honest opinion!
Our favourite contrasting tile colours are bright yellow, dark orange, black and white. These colour tiles with grey grout can look particularly striking when used in the right place.
Other Grey Grout Ideas
We've had customers use our grout pens for many different projects. One of our favourites was this floating wall mosaic gecko in Essex, lovingly created a couple of years ago and refreshed with one of our pens.
Obviously this is white grout, but hopefully this can inspire you. Grey grout would really make turquoise blue tiles stand out!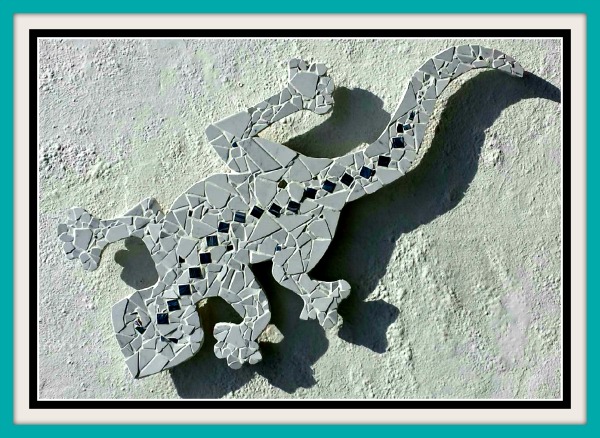 Make Your Home Look Fresher With Grey Grout
You know how after a while, your bathroom grout starts to grow mould and discolour?
Well, using our Rainbow Chalk Grey Grout Pen would eliminate those issues! How?
Discolouration is less visible with grey grout
Rainbow Chalk grout pens contain anti-mould properties to prevent mould from growing
Click here for a simple step-by-step guide to using our grout pens
Feeling inspired? Grab your grey grout pen below!