Line Up! Grey Grout Pen Revives Bathroom in a Flash
Guess who's back? It's Alex from Southend! Fresh from sorting out her sealant, she grabbed a grey grout pen and completely upgraded her bathroom!
Like most bathrooms, Alex's tiles and suite were white and a bit… clinical! The brightness of the tiles made the aging grout look grotty but the hours and mess of scraping it out and re-grouting wasn't an option. Here are some "before" pics…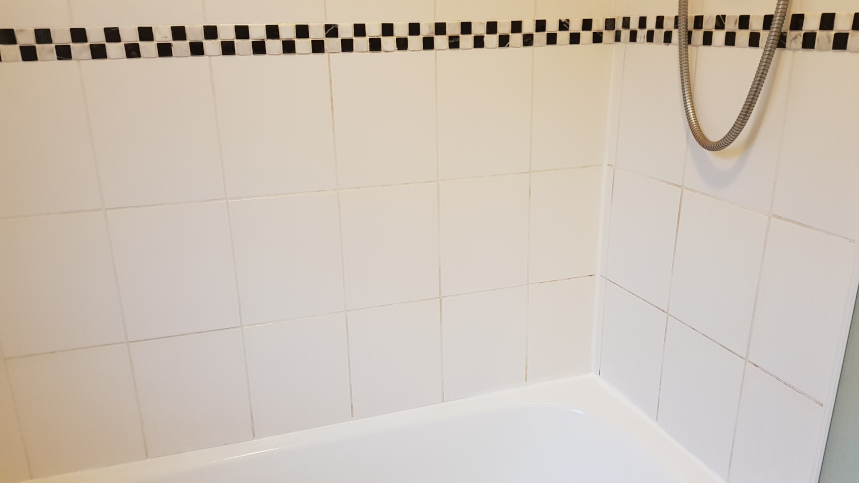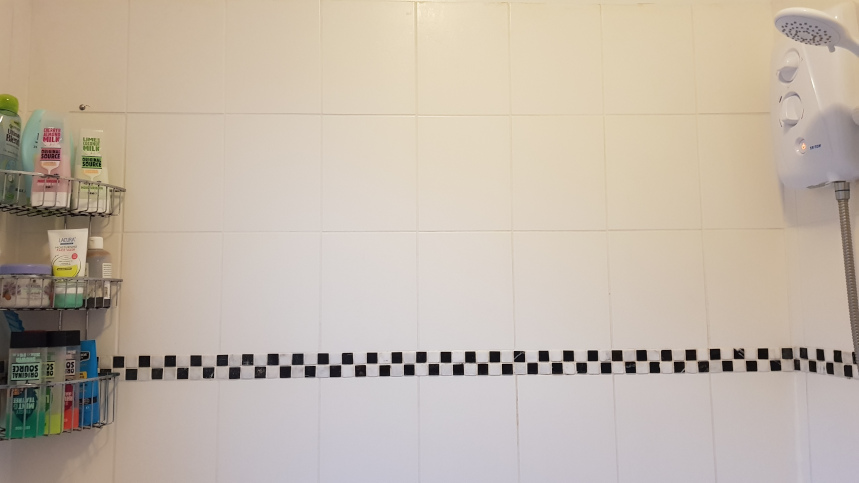 Not the best, huh? But this lady is not easily beaten and that monochrome border gave her an idea…
Enter the Rainbow Grout Pen! Available in 9 colours, this is the best way to a bang tidy bathroom. It's also dirt cheap! Alex chose dark grey and followed these simple instructions:
1. Pump the pen to activate the ink
2. Keep going, you may need to pump as many as ten to twenty times
3. Test for ink flow
4. When the pen is primed hold it at an angle to keep the ink flowing and apply a smooth, steady pressure
5. The ink flows until you stop using it. Start again by pumping to re-prime the pen
6. Keep a dry and damp cloth handy to wipe up any surplus ink as you go
Grout pen results – no more grotty grout!
The results were spectacular! Have a look at the difference…
Alex was over the moon with the new look and told us:
"I love it, it's funky! For less than a fiver and a couple of hours my bathroom now has a bit of a colour pop. It makes the shower feel more cozy as well."
As well as giving a great look, the water based ink in our grout pen is non-toxic, eco-friendly, low odour and fast drying. The advanced anti bacterial formulation will keep mould away too!
Don't stop there – you can use the grout pen in your kitchen and on floor tiles as well as walls. Click the image below to choose your colour and say "out!" to grotty grout!