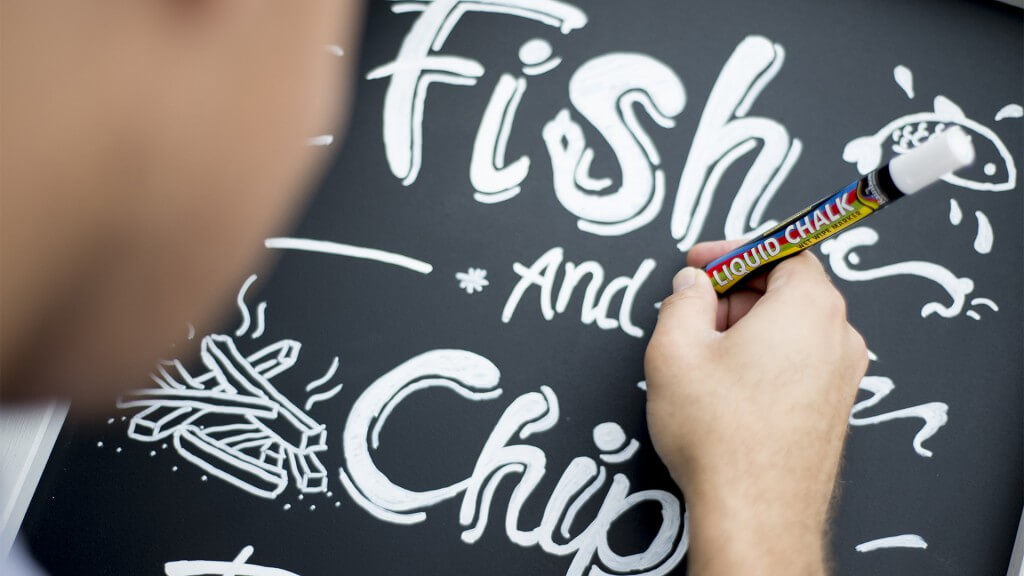 Funny Chalkboard Signs To Get Your Business Noticed!
We've all seen chalkboard signs outside bars and cafes with menus and specials… but have you noticed the new 'punny' trend? This is brilliant, low cost, high impact advertising that any business can use to get noticed and stay relevant.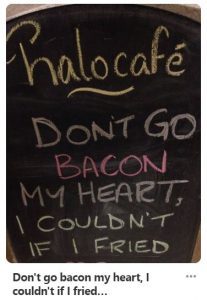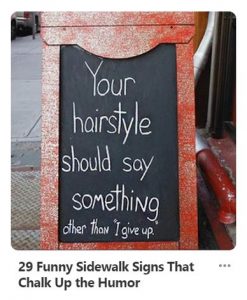 If people like it, they post it to social media for their friends to like and share. Better yet, if your name is on it, that's oodles of free coverage for your shop! Traditionally, this approach has been used by the hospitality trade but we found a cafe and hairdresser that made us smile.
The trouble is no business name or website details to be seen on the hairdresser's board – unlike the cafe in the first example. People may remember what was on the funny chalkboard signs but they won't remember the company or what they sold!
charity shops
kids clothing
grocers
florists
gift shops
card shops and
butchers
could all use funny chalkboard signs to attract regular visitors! Get the staff involved with chalk markers, perhaps you'll unearth some hidden talent.
The key is to turn it into a game of sorts. Keep changing the design so people keep looking, and taking pictures. If it makes them smile or think (or groan – puns are great!) and your business springs to mind, you're winning!
You don't have to know a million one-liners, you could go with:
an inspirational or uplifting quote
a cartoon type sketch
song lyrics
We saw a chalkboard sign that said "Today's Special… and so are you", and couldn't resist a little sigh and a smile…
Create your own funny chalkboard signs now!
Ready to make some people chuckle? We've linked all Rainbow Chalk products below so you can start scribbling straight away! If you're proud of your hilarious chalkboard, share your photos with us on our Facebook Page or at info@rainbowchalk.com for the chance to appear in a future blog post.
First time buyers get 10% off with code "ftb10" – enter at checkout!