If you haven't heard about Pokemon Go yet, you must be living under a rock. The world is going mad for the new augmented reality smart phone game from Nintendo.
If you're not up to speed, the game uses the GPS and camera on your smartphone to transform the real world into a hunting ground for the iconic Pokemon creatures.
For more information on the game, click here.
Now for the part you've been waiting for…
How Pokemon Go can help your business
For those who don't know, Pokemon Go turns real life businesses and local landmarks into Pokemon Gyms (where players can train their Pokemon and battle other people) and PokeStops, which players can physically visit to win free in-game bonuses and items.
That means, if you've noticed a few more people lingering outside over the past few days, your business could be showing as a PokeStop or Gym in the game! We would recommend downloading the free #1 most popular game in the App Store just to check, though.
It didn't take some businesses long to peg on and start using Pokemon Go as a way to increase brand awareness and footfall.
They have been making chalkboard displays announcing to the nearby Pokemon Trainers that their business is a PokeStop and, while they're collecting their in-game prizes, to come in for a browse.
Take a look at the brilliant chalkboard display below:
What if your business isn't a PokeStop or Gym?
You can still jump on the bandwagon and attract business in an equally effective way like Starbucks have done here:
There are lots of creative ways you can incorporate Pokemon Go into your marketing message using the help from a digital marketing agency. Here are a few to help you out:
Restaurants + cafes – "Pokemon Trainers need their energy to be the very best – pop in for a club sandwich while your Pokemon rest!"
Clothing shops – "Catch 'em all in style – pop in to our store to view our new summer range!"
Coffee Shops – "Feeling Drowsy? Our Espresso should help you on your Pokemon Quest!"
If you don't understand any of those references, perhaps you can hand this job over to a younger member of the team who knows the Pokemon and can draw them.
Attract Pokemon trainers with Rainbow Chalk Pens
If you're going to go all out and make a Pokemon chalkboard display, make sure it isn't wasted with poor execution.
What we mean is, don't use conventional chalk sticks that make your designs look a little rough around the edges.
Instead, catch the eyes of Pokemon Trainers with bold, vivid colours by using Rainbow Chalk Pens!
See below how striking our chalk based markers really are: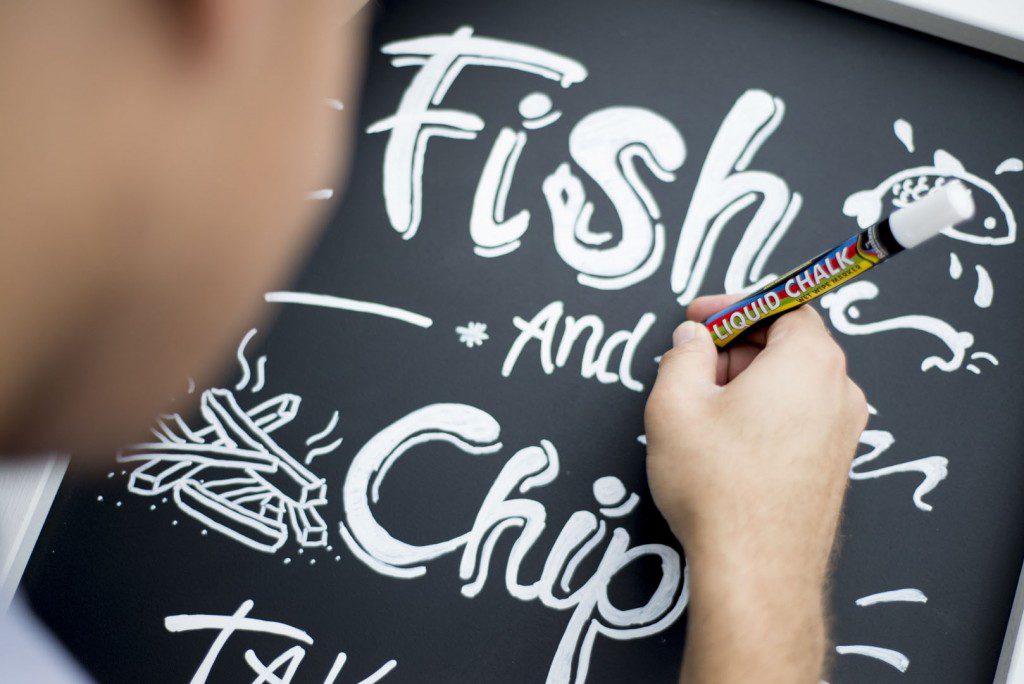 Click here to view the whole range of Rainbow chalk markers, or simply add them to your basket using the product boxes below!
They come in an array of colours so you can be sure to feature all of the Pokemon!
First time buyers save 10% by using the discount code "ftb10" at the checkout!