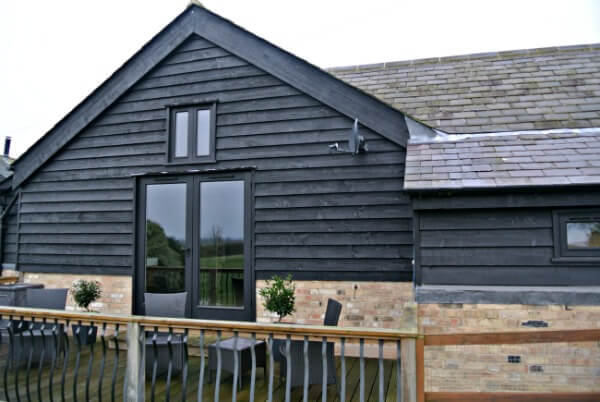 The Perfect Black Barn Paint For Your Modern Barn Conversion
Of course we're a little biased but we believe our black barn paint is the best for your modern barn conversion, and here's why:
We put a lot of time and effort into developing the paint formula, as well as catering for all of the heavier duty farm-life needs.
What's Special About The Barn Paint?
In a nutshell, our barn paint:
Offers protection against mould and mildew caused by plants and damp environments
Protects the wood from the damaging UV sun rays
Contains water repellent wax additives
Has a unique flexibility, reducing the risk of cracking and flaking
Is easy to apply and environmentally friendly
Can be used on a wide range of exterior surfaces (previously coated wood, metal, plastic, concrete, fencing…)
You can learn more about those features in our previous blog post, here.
Black Barn Paint For Your Barn Conversion
Barns have a charming character which draws people towards the idea of converting a tired or worn out farm building into a luxurious new home. You could use these Forklift Services for your construction process.
However, there's one challenge you'll face during a barn conversion which affects the look of your entire project. Which paint do you use on the outside for that wow-factor finish?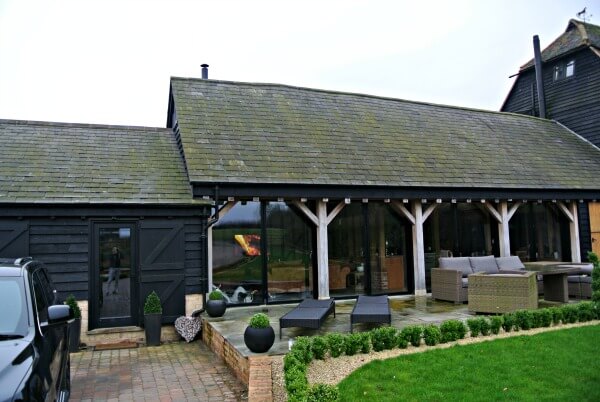 One customer from Harlow, Essex, sent us some pictures of his home barn conversion coated in our luxurious black barn paint. And it looks absolutely fantastic if we do say so ourselves!
Important Factors To Consider When Buying Barn Paint
It is safe to say that, if you buy an exterior paint that doesn't offer mould and mildew protection, you might run into problems later down the line which could end up costing you more.
Imagine this: You spend thousands of pounds renovating the inside of the barn and then, after a few months of harsh wet weather, you could be facing severe mould and mildew problems!
And the same goes for the UV protection. If you choose a paint that doesn't prevent fading, your black barn paint could look dull and cracked by the end of the summer.
The end result? You may end up with a mouldy barn, the cost to eliminate the mould AND the cost of new paint.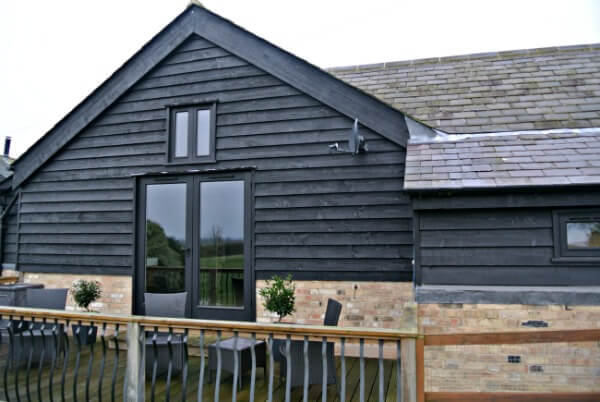 Using The Barn Paint Is Easy!
The barn paint is quick and easy to apply. You don't need to waste time applying a primer or undercoat because our paint formula is richly pigmented, offering a fantastic colour pay-off.
For the best finish, ensure the area is clear of dirt and grime before applying the paint. Make sure you allow a few hours until the first layer is touch-dry before applying the next coat of paint.
Buy Your Barn Paint Here
We offer 6 bold colours including brown, black, grey, green, cream and white.

To buy your barn paint, select your colour option from the drop down menu in our product boxes below and click 'add to basket'. Or to see the full range, click here.