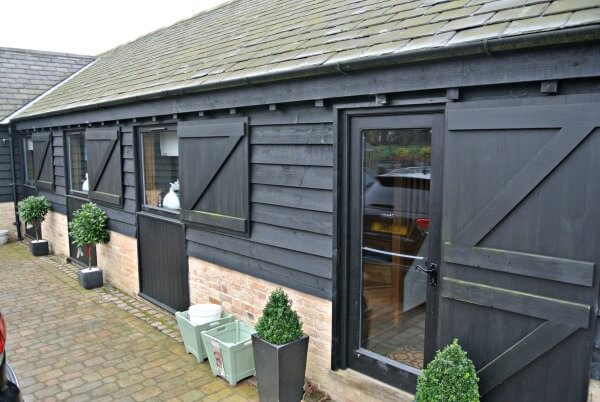 Barn Paint – The Benefits Of Our Exterior Wood, Metal & Cladding Paint
Still trying to decide whether our Barn Paint is right for you? We understand. Painting large spaces is a huge commitment and you want to get it done perfectly! 
To help you out, here is a simple list of the benefits that our wonderul Exterior Barn & Wood Paint offer:
Rainbow Chalk's Exterior Barn & Masonry Paint
Works With Multiple Surfaces: From wood and metal to brick and plastic, our barn paint is not limited to conventional barn exteriors. It is capable of transforming hundreds of spaces.

Cost-Efficient: Our tins are available in 4 different sizes, meaning no paint will ever go to waste!

Flake-Free: Say goodbye to dreary buildings and hello to crack, blister and flake-resistant paint! Our hard-wearing formula can last against the severe elements.
UV Resistant: Worried about your paint fading in the sun? This won't be an issue with our formula! Specifically designed to keep a long lasting vibrant colour.
Easy To Use: No primer or undercoat is needed – simply wipe your surface clean and start applying. We're all about making life simple!
Quick Drying: Once applied, our Barn Paint will be touch dry in as little as one hour. And, if necessary, a second coat can be applied just two hours after!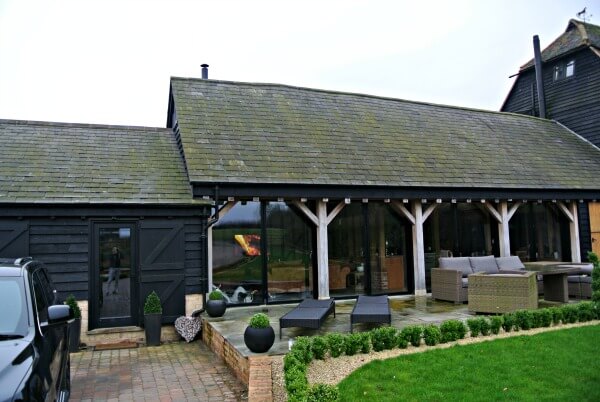 Check out this blog post to see how a customer transformed their barn conversion home using our Black Paint!
Get your tin now!
Take a look at our range of Barn & Exterior Paint here – available in a selection of colours and tin sizes.

Our Barn Paint has been made with a durable acrylic formula, perfect for all types of outdoor use. Our range has six different shades to choose from, all of which protect against cracking, blistering and flaking, as well as mildew, mould, rot and algae buildup. It also offers UV resistance, helping to minimise sun damage and fading, guaranteeing a strong, bold colour for longer.
Send your pictures to info@rainbowchalk.com to feature your project on our blog!