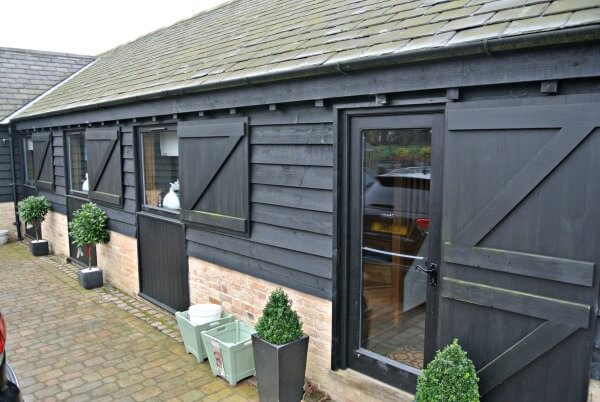 New & Improved: Introducing the Rainbow Chalk Home Guard Barn Paint
The charm and rustic allure of barns have been the hallmark of Britsh countryside landscapes for ages. But with the harsh elements they face, their exteriors need robust protection.
Enter Rainbow Chalk's Barn Paint – a trusted ally for countless barns. And now, with some exciting advancements, our formula is not just improved but leaps ahead in terms of performance and aesthetics.
Introducing the New and Improved Formula under Home Guard Range
Rainbow Chalk is no stranger to innovation. Keeping our tradition of continuous improvement alive, we've upgraded our barn paint formula and proudly nestled it under the Rainbow Chalk Home Guard range. This improved formula guarantees more extended protection and enhanced durability.
Dive into a Palette of 12 Modern Colours
Gone are the days when barns had to stick to basic shades! While our previous range offered 5 primary colours, we've now expanded our spectrum to include 12 modern shades. From vibrant hues to subtle tones, our expanded palette caters to diverse tastes and visions. Whether you're looking for a pop of colour or a classic muted shade, our modern range has something for every barn owner.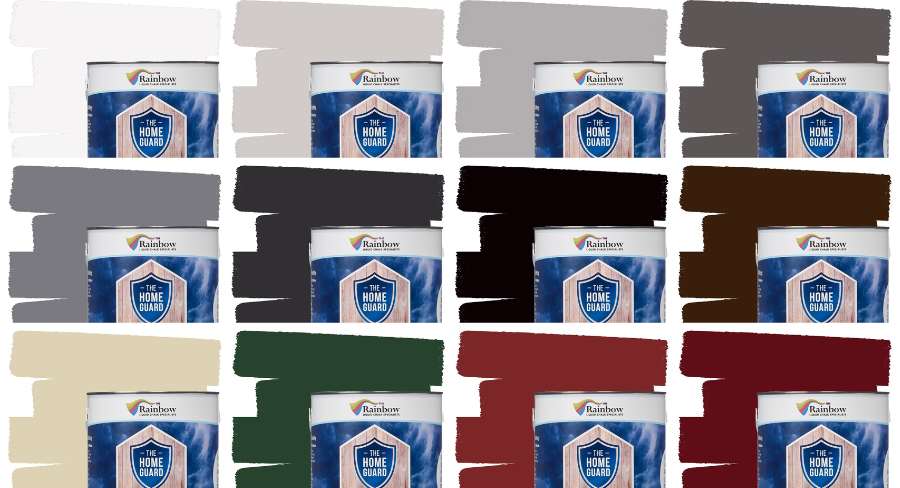 Fortified UV Protection and Weatherproof Properties
The external surfaces of barns face relentless sun, rain, wind, and other environmental factors. Our barn paint's UV protection has been fortified, ensuring that the paint doesn't fade quickly, maintaining the vibrant look of your barn for years.
Moreover, our weatherproof properties have been strengthened. Be it torrential rain, scorching sun, or freezing temperatures, our barn paint stands resilient, ensuring the wood and metal cladding remains shielded from these unforgiving elements.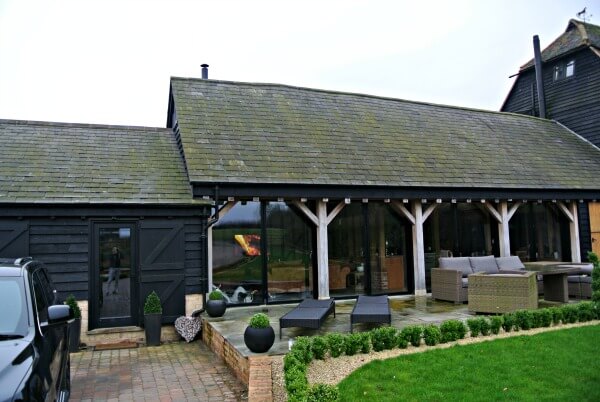 Check out this blog post to see how a customer transformed their barn conversion home using our Black Paint!
Anti-Mould Properties: Stronger Than Ever
Mould can be a persistent enemy for barns, causing not just aesthetic issues but also potential health concerns. With our new formula, we've ramped up the anti-mould properties. The barn paint now offers an even stronger defence against mould growth, ensuring a cleaner and safer environment for both your barn's interior and exterior.
Experience the Power of the Home Guard Range
Your barn stands as a testament to tradition, hard work, and enduring charm. It deserves the best protection and care. With the enhanced properties and expanded colour palette of Rainbow Chalk's new and improved barn paint, now under the Home Guard range, ensure your barn stands tall and beautiful through seasons and years.
Dive into our world of colours and protection. Experience the unmatched power of the Rainbow Chalk Home Guard range. Give your barn the best; it deserves nothing less.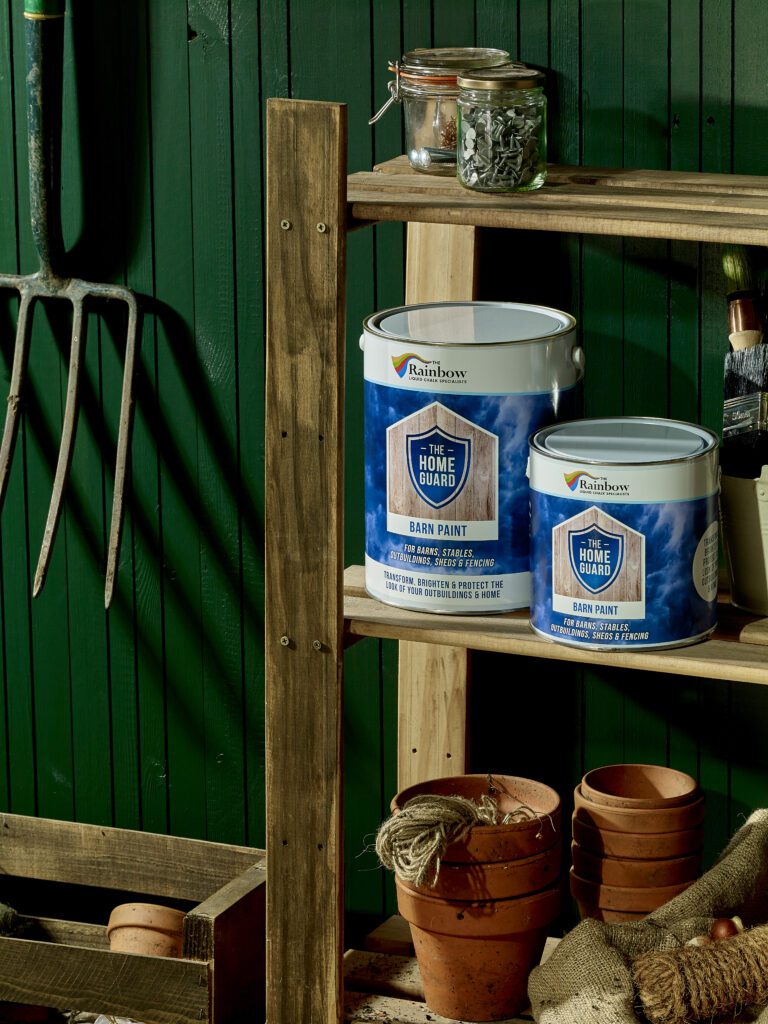 Home Guard Barn Paint
The Home Guard Barn Paint is part of the new range of exterior paints designed to protect a variety of exterior building surfaces such as Wooden Barns, Shed and Wooden Facia Boards.