There are many reasons you may wish to write on glass temporarily, you may wish to jazz up your home, create exciting window displays for your classroom or advertise for your business.
There are also a few different ways you can do it, yet there is ultimately only going to be one solution that works for you. So here are the pros and cons for three different methods:
 
1) Glass Pens
The glass pen could be your best solution.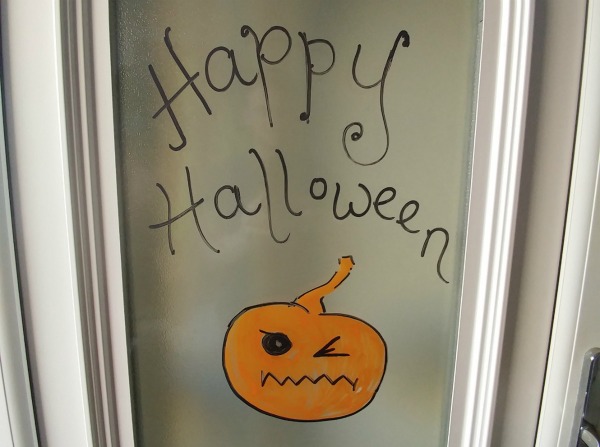 It has a range of colours and a relatively inexpensive price tag, with the ease of use and familiarity of a pen. Compared to glass paint or permanent markers they're safer too, using a non-toxic and water based formulae.
There is also the added bonus of not having to risk scratching your window when scraping the designs off! The water based chalk formulae simply wipes away with a damp cloth, just take a look below: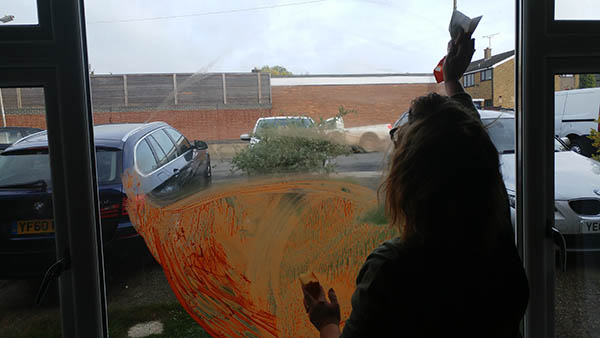 You don't have to be an artist either.
For the best results, you can print off a template of the writing you want to do. Simply stick it to the outside of your window so that when you look at it inside the writing is backwards.
Then, write on the glass, tracing the image from the inside of your window.
Or go free-hand if you're feeling brave, it's really not that hard!
Get your glass pens using the product boxes below, there's a 10% discount for first time buyers using the code "ftb10"!
Or check out the wide selection of colours in our Rainbow Glass Pen range here.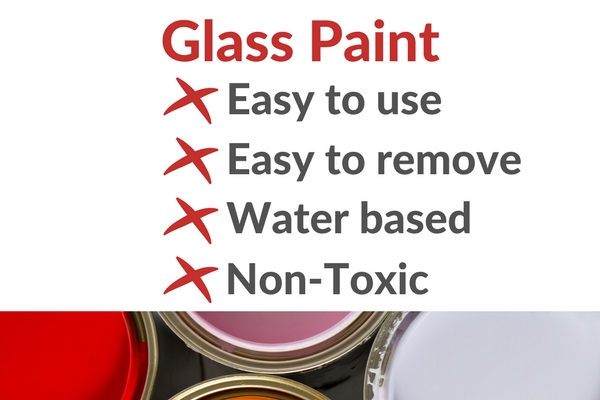 2) Glass Paint
Writing on glass with paint can be a good solution. Though, we are specifically talking about GLASS paint and not your regular wall & ceiling emulsion!
The main benefits are that there are many colours, it's relatively cheap to buy and the designs can look amazing.
Yet, there are many problems with this too.
First, you have to be a bit of an artist to get the best results from it. That, or you have to pay somebody else to paint your window, which could get very costly.
The second drawback is that even after some scrubbing you will have to scrape off the old paint, which could get a bit tedious (Not to mention dangerous, as one site suggested using a razor blade to do this – definitely DO NOT do that!)
Furthermore, not all paints are water based and non-toxic so picking between them can be tricky.
All in all, not my favourite method for writing on glass.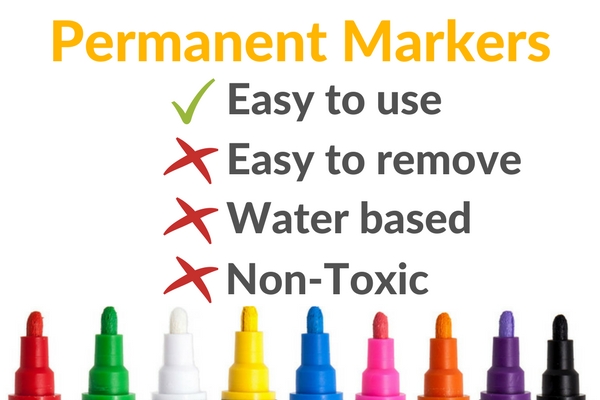 3) Permanent marker
I was fascinated to see that you could use a permanent marker on glass to turn any window into your own personal canvas. Easy, affordable and a multiple of great colours, the words no-brainer come to mind.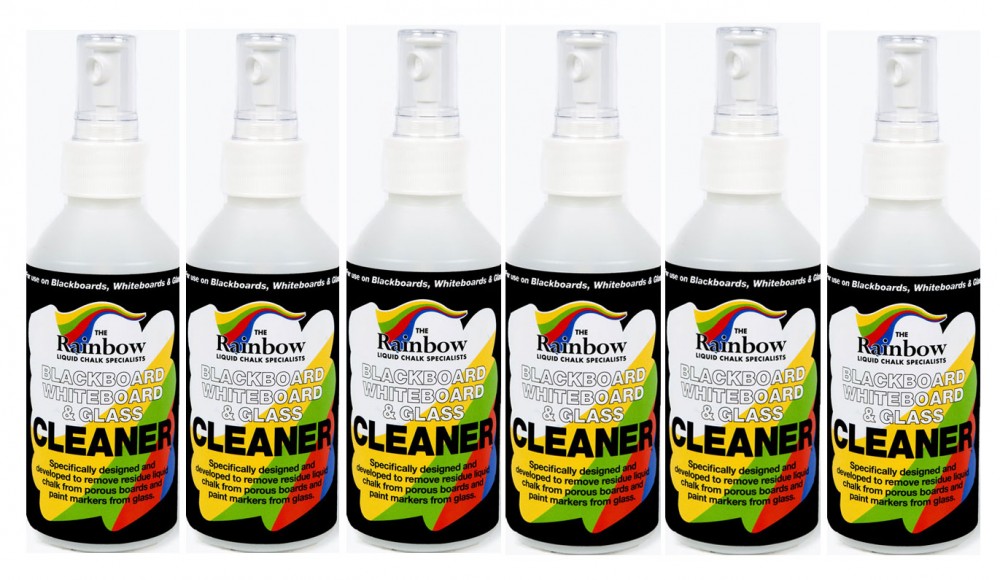 You might need a lot of glass cleaner to get it off though…
Upon some forum reading I found that permanent markers have different success rates when it's time for removing the ink. Some forum users reported having to use rubbing alcohol to remove their designs – which is both an extra expense and tedious.
A further problem is that some pens are non-toxic and water based and other's aren't, so you have to pick carefully if you are sensitive to the chemicals inside some pens.
The nail in the coffin for the permanent marker is the variable pigmentation when writing on glass. If you're writing with a black pen, you expect black ink, but these markers aren't designed for glass and the ink will run, resulting in a brown/dark blue colour instead.
Though it may seem like a quick and cheap way get ink to glass, it may end up taking up your time to remove a colour that you didn't want in the first place. You may even end up feeling like a full time window cleaner.
Write on glass with Rainbow
Ready to start drawing?
Remember, first time buyers get 10% off Rainbow Glass markers with discount code "ftb10" at checkout. 
See our range of glass pen products below: