Victorian-Inspired Fireplace Using The One Paint
If you've spent the past year upcycling furniture and completing DIY projects around the home, you're certainly not alone. One of our amazing customers, Sarah, recently celebrated her second lockdown birthday by upcycling her fireplace!
Sarah's home is mainly inspired by Victorian decor, accentuating a monochrome palette with splashes of green. We were thrilled to discover that she used our best-selling The One Paint in Charcoal for her most recent project (a fireplace upcycle!).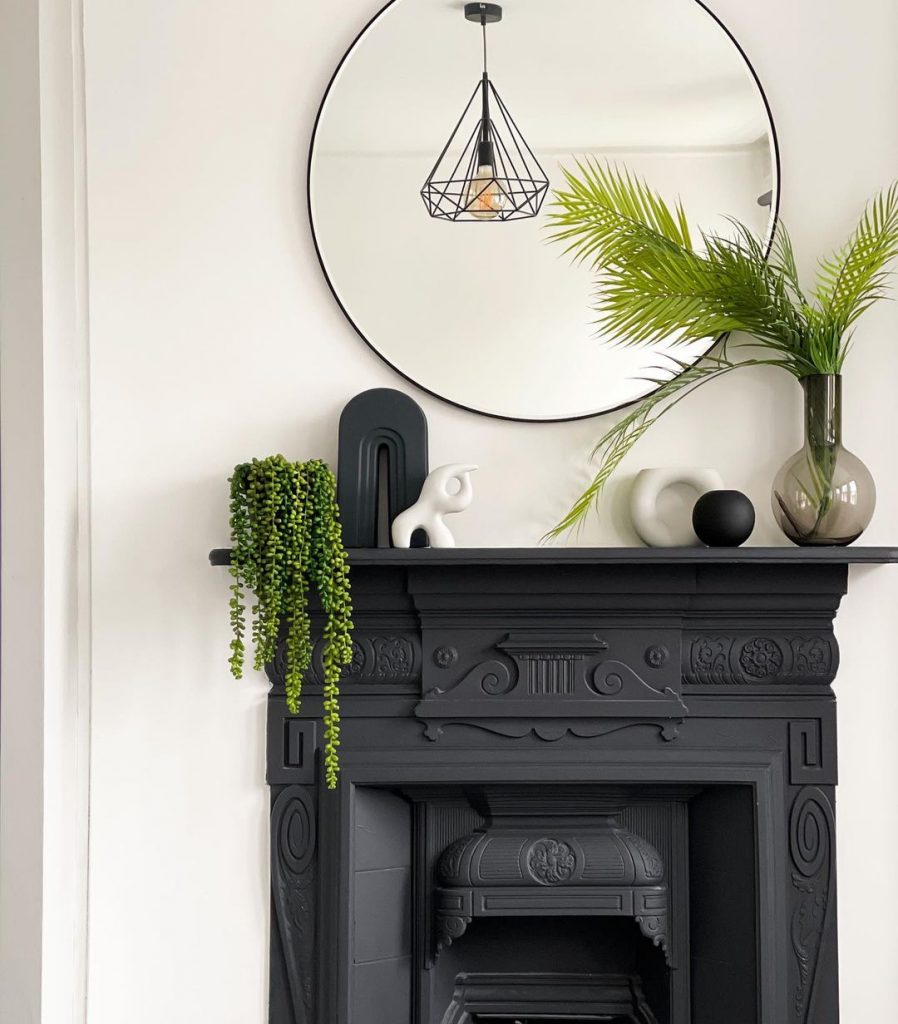 What Is The One Paint?
So, why did Sarah choose The One Paint? While the results do the talking, we want to talk you through some amazing features of The One Paint.
As the name suggests, The One Paint is a first coat and primer in one. This means you don't have to worry about prepping your surface with a primer – saving you both time and money and leaving you to focus on transforming your furniture in an instant.
The One Paint is not only convenient to use; it's highly pigmented. It has a luxurious chalk-based formula that glides on to most surfaces seamlessly. In most cases, you'll only need one coat to get outstanding results*. This applies across a variety of surfaces, including:
Woods
Laminates
Plastics/UPVC
Metals
Brick
Glass
And more!
*2 coats may be needed depending on the colour and texture of the surface you're painting.
How To Add A Modern Touch To Your Fireplace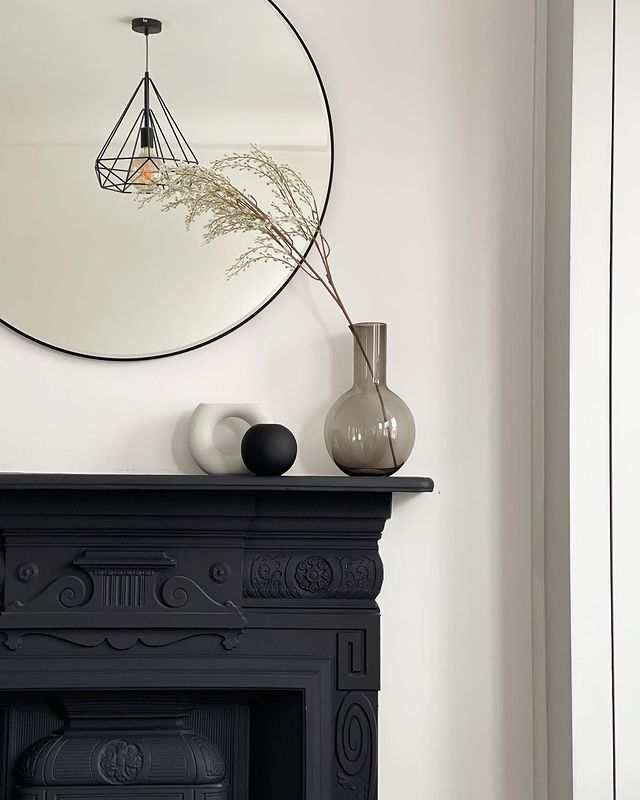 Whether upcycling your fireplace or something else, you can achieve results like Sarah. Read on to discover how to use The One Paint to get a flawless finish.
1. Prep The Fireplace
To get the best results possible, we recommend prepping your surface before painting. Don't worry – this will only take a few minutes!
Preparation doesn't need to be excessive; removing dirt with a damp cloth and then drying the surface will do. You can also sand down your surface if needed, but this will depend on the finish you're after.
2. Stir The Paint
Now it's time to have some fun. To get The One Paint ready, stir it thoroughly. If needed, you can thin the paint with water, but please bear in mind that this will weaken its strength.
3. Apply The One Paint
Once thoroughly stirred, apply The One Paint evenly with a brush or roller. Wait 2 hours for this coat to dry before deciding if a second is needed.
4. Clean Up In Seconds!
When the paint is dry and you are happy with the finished result, simply clean your applicators in warm water. Let them soak for a bit before scrubbing gently to remove excess paint.
Transform Your Fireplace With Our One Coat Paint Today!
If you're feeling inspired by Sarah's upcycled fireplace, why not give it a go yourself? With a variety of shades to choose from at affordable prices, we've got everything you need to complete yet another lockdown project.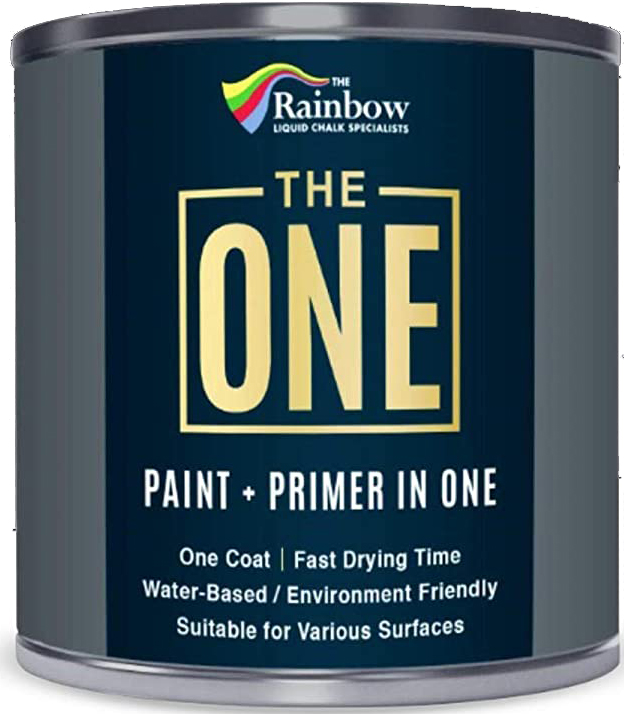 The One Paint Matte 1 Litre
With our first one coat paint and primer in one, you can wave goodbye to the extra time, effort and money spent on undercoats – the perfect solution for builders and professional decorators.
The luxuriously thick and opaque formula means you only need one coat to get the quality finish you would expect from Rainbow Chalk Paints!
Preparation b…