This Stunning Stairway Makes For A Grand Entrance
Are you on the hunt for some DIY home inspiration? Looking for something totally achievable yet unique? Our customer, Charlotte, has just the thing for you.
Charlotte is on a journey to make a Welsh cottage her home. She's the queen of creating bright and airy spaces that contain rural hints and unique patterns. Towards the end of last year, she took on the new project of transforming her stairway.
The Stairway Transformation
When renovating a home, painting the stairs isn't always a thought that springs to mind. This area often gets overlooked, whether it's because they are carpeted or the idea of upcycling is too much to bear! But, if you know what paint to use and exactly what finish you want, the end result can completely transform your home.
Charlotte has started a trend that we can't wait to get on board with. As you can see, she's painted her stairs a stunning combination of rust orange and navy, adding a touch of personality to her grand entrance. She used our Shabby Chic Furniture Paint on the top surface of the stairs, knowing full well that it'll deliver a rich, durable finish. This is a bold move that certainly paid off!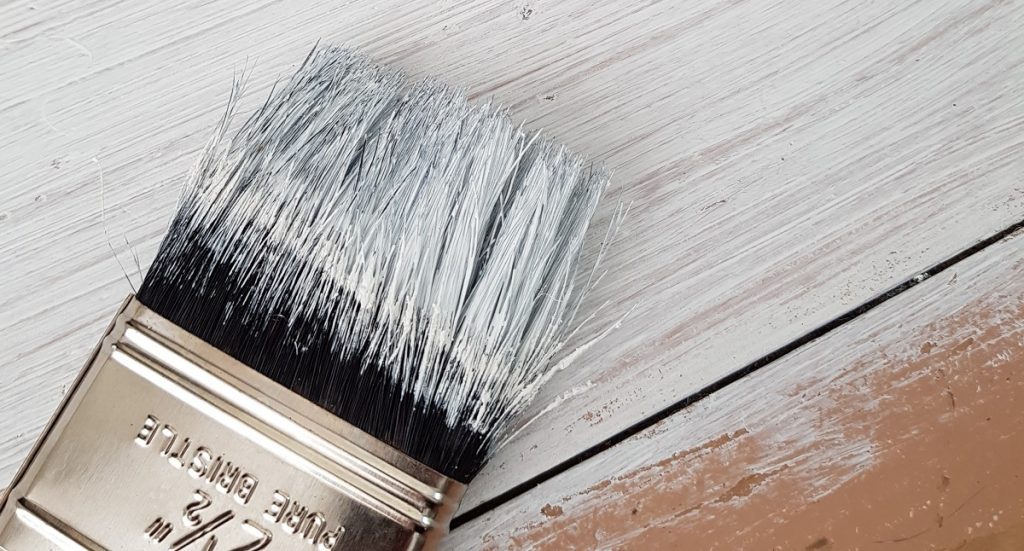 Shabby Chic Chalk Based Paint
Is Paint Safe To Use On Stairs?
A lot of people deter from painting their stairs, worried that the colour won't last. While this is the case with some regular paints, our Shabby Chic Furniture Paint is specially designed for jobs like these.
While our "Shabby Chic" range can deliver a slight distressed look, this doesn't mean the paint won't last. This paint is made with a rich, durable formula, perfect for areas that see heavy use. However, for extra protection, we recommend giving the stairs a coat of Shabby Chic Furniture Wax or Multi-Surface Sealant to extend their longevity.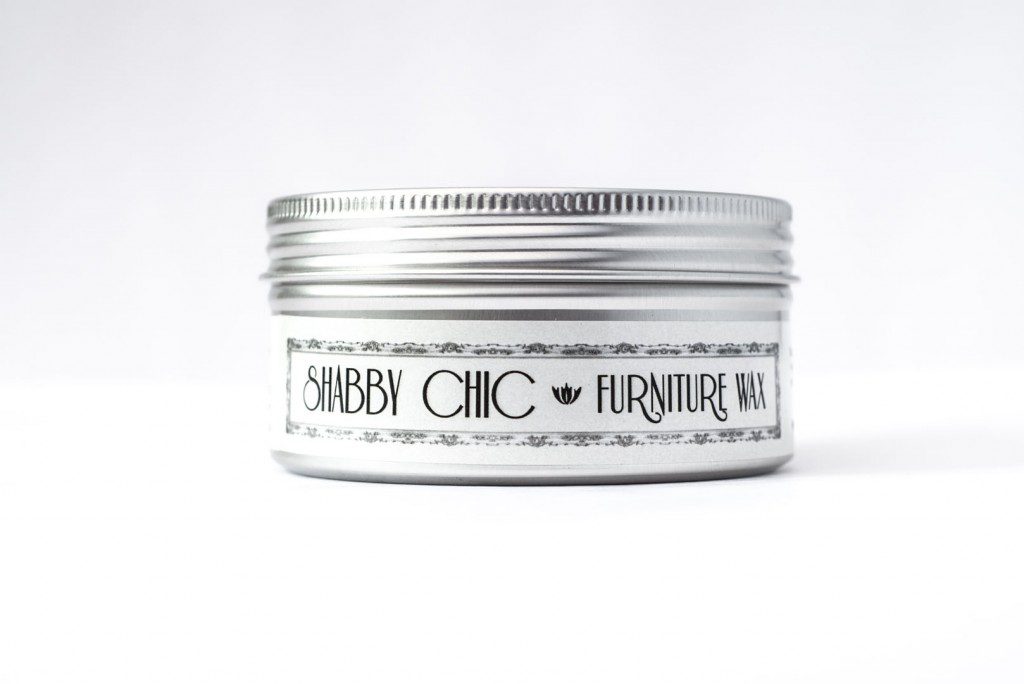 Shabby Chic Furniture Wax
I Like The Distressed Look – How Can I Achieve That?
If you're a fan of the distressed look seen in so many Shabby Chic inspired homes, you'll be pleased to know it's super easy to achieve.
To create a distressed look, simply wait until the paint is fully dry (at least 3 hours) and then lightly rub the edges with sandpaper. The trick to achieving a natural look is to sand the areas that would naturally get the most wear and tear. On furniture, it's the corners and sides… but on stairs that may be the front of the steps or the middle of the surface that is stepped on frequently.
For a classic contrast finish, apply two coats of our furniture paint in contrasting colours (like white and black or cream and brown). Once dry, lightly abrade the painted area with moistened sandpaper. You can also use a stainless steel scouring pad if you don't have sandpaper. Keep abrading until you are happy with the results.

Top Tip: When abrading your stairs, start gently and slowly. This will give you full control over the finished look and avoid damaging the paint or stairs.
But Wait – Doesn't It Make A Mess?
Our Shabby Chic Furniture Paint is on your side. It is very easy to clean and comes off with warm water and a cloth, eliminating the stress of having paint stains in obvious places.
Thinking Outside The Box Always Pays Off
The majority of our products are created with upcycling in mind, meaning when we come across a customer transformation like this one, we can't help but smile.
Charlotte truly thought outside the box and committed to a project that has made a huge difference in her home! Say goodbye to a dull stairway and hello to a bold, welcoming entrance.