Cheap, Homemade Secret Santa Gift Idea – Personalised Chalkboard Coaster!
Believe it or not, it's that time of year again! Are you struggling to find an affordable and fun Secret Santa gift idea? If you're looking for a present that's unique and versatile, we've got you covered!
Whether you've got stockings to fill or a Secret Santa to buy for, everyone loves a coaster!
Learn how to create your own personalised coasters in 5 simple steps!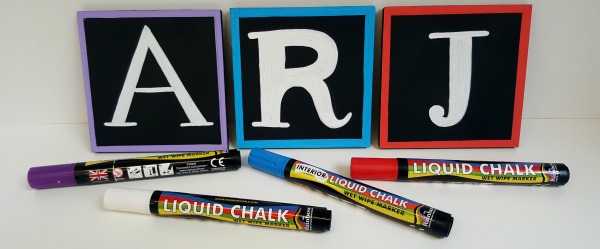 The Secret Santa Gift Idea For Little Elves On A Budget
You will need:
Five Steps to The Perfect Gift
If you're struggling, here are some Christmas coaster design ideas to get you started.
A red nosed reindeer
A snowman
A Christmas tree
Remember, the space on your coaster is limited, so choose your design wisely.
Step 1 – get creative with a festive design
First, you need to choose your design. How about your recipient's initials or a seasonal portrait. What's their favourite colour or pattern? A coaster is an item that is used regularly so consider what will make your recipient smile!
Step 2 – practice makes perfect
It's important to trace out your idea first with a pencil. That way you can ensure your design is perfect and ready for gift wrapping! Don't make your design too small, otherwise it will vanish under their beverage! On the other hand, don't make your design too big and run out of space for any finishing details.
Step 3 – prepare your pen
When you're ready to start, pump the chalk pen's nib to trigger the ink flow. Our pens are valve activated to avoid wasting ink. Wait until the nib is fully saturated before you start drawing.
Step 4 – unleash your christmas spirit
Get Started! Don't worry if you make a mistake, our chalk pens can be wiped away with a damp cloth or Rainbow's own blackboard cleaner!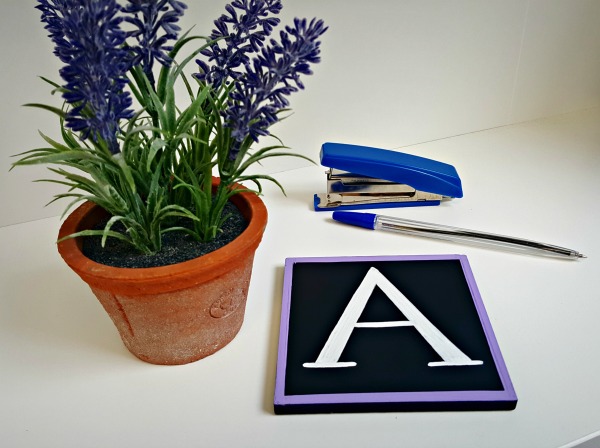 Step 5 – let your masterpiece dry
Leave your designs to dry for around 30 mins. You might need to turn on the heating for this one!
Ta-dah! – you're all done! Not only is your gift useful, but it's personal too! There's no need to break the bank AND your creative talents will shine through!
Rainbow Liquid Chalk Marker Pens are water resistant so don't worry about your recipient's much-needed morning coffee smudging your masterpiece! Our formula is also non-toxic, making this Christmas Coaster activity perfect for the entire family!
If you want to go bigger, we have lots of other DIY tutorials that might tickle your fancy.  How about this one – how to make your own personalised Christmas plate.
Get Your Rainbow Chalk Markers Today!
Grab your Rainbow Chalk Pens now to receive them in good time for Christmas! You can add them to your basket using the product boxes below – or click here to view our entire range.
First time buyers get 10% off by entering the code "ftb10" at the checkout!