Introducing the Home Guard Multi-Surface Sealant Paint
Here at Rainbow Chalk, we take immense pride in offering innovative solutions to protect and enhance your home.
Today, we are thrilled to introduce the latest addition to our Weather-proof and Exterior Home Guard product range – a Multi-Surface Sealant Paint.
Our game-changing sealant is designed to safeguard various surfaces from the unpredictable British weather while keeping your home looking beautiful for years to come.
Let's dive into all the specially formulated features…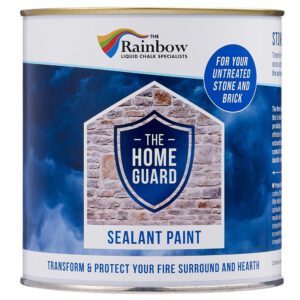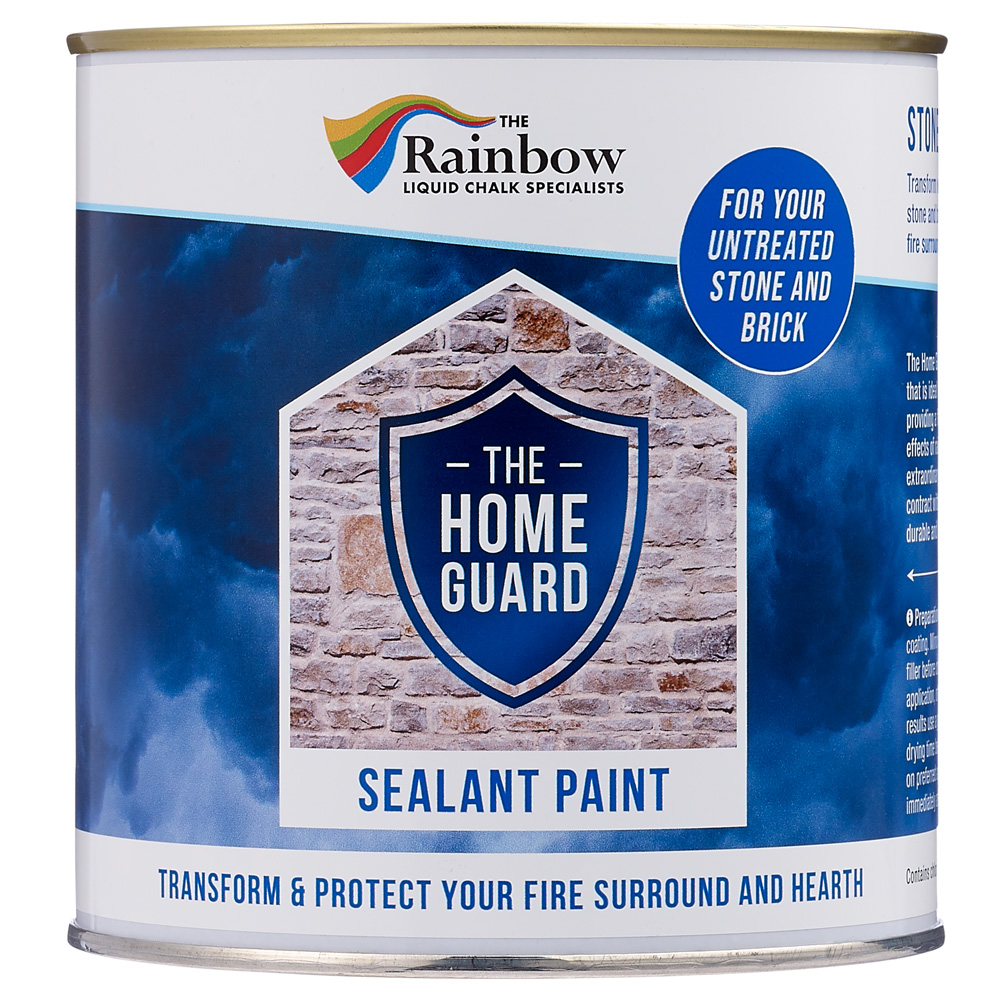 A Clear & Satin Finish That Defies the Elements
Our Multi-Surface Sealant is a state-of-the-art protective solution that dries clear with a satin finish, ensuring your exterior paintwork, masonry, stone, concrete, and wood remain as visually stunning as ever.
British homeowners are no strangers to the harsh elements that can wreak havoc on their properties. Rain, hailstones, moisture, damp, and UV sunrays can take a toll on even the most well-maintained surfaces.
But fear not, as our Sealant Paint has got you covered! Its exceptional formula creates a clear, flexible, and protective barrier between the surface and the elements, effectively shielding your property from damage caused by nature's fury.
Forming a Flexible Barrier Against Nature's Wrath
As the seasons change and temperatures fluctuate, surfaces tend to contract and expand.
One of the most outstanding features of our Multi-Surface Sealant is its unmatched flexibility. You can rest assured that this natural movement won't lead to cracks or compromises in your surfaces.
The Home Guard Sealant moves with your property, providing extraordinary all-round weather protection, regardless of the weather conditions.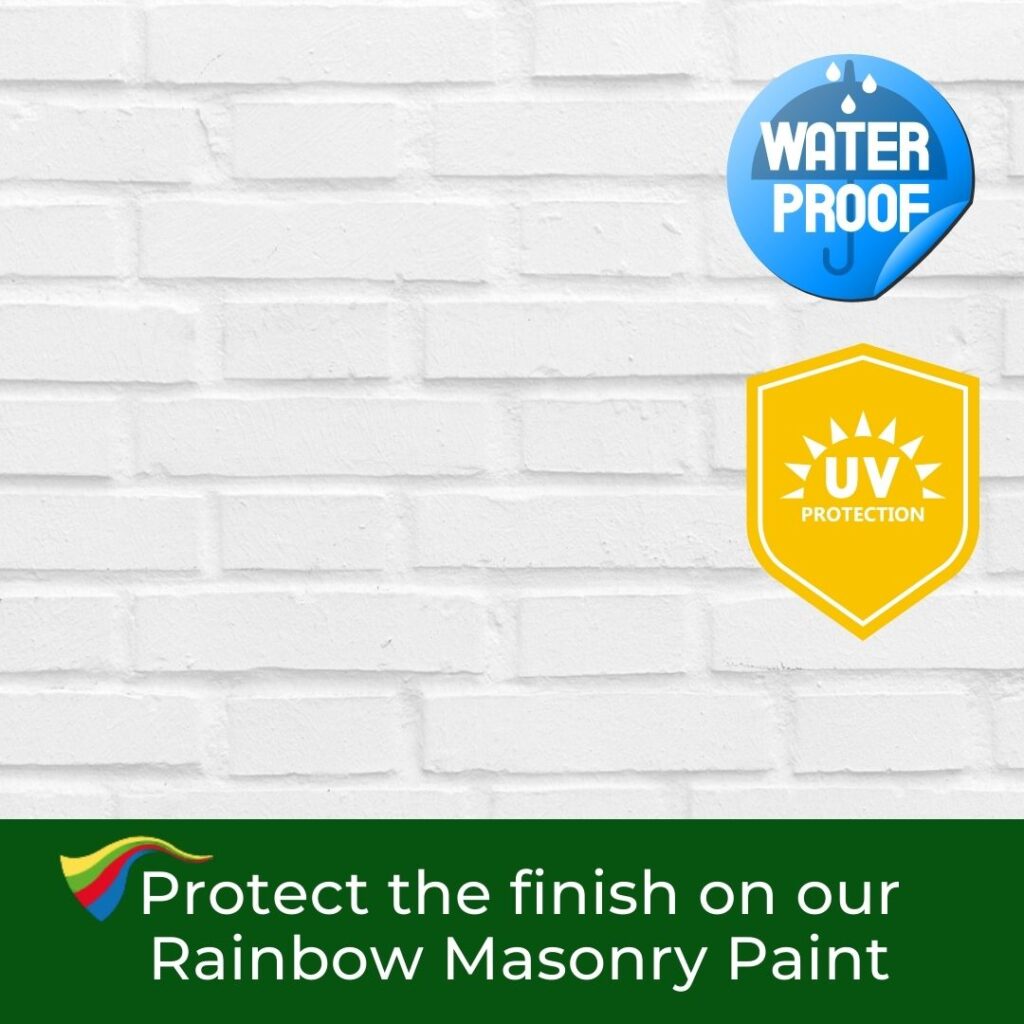 Shielding Your Home from Sun Exposure
The British sun may not be as intense as in some other regions, but over time, its rays can take a toll on your home's exterior.
With the Home Guard Multi-Surface Sealant, you can say goodbye to worries about sun damage. Our innovative formula ensures that your surfaces won't crack or fade due to sun exposure, leaving your home, barn, shed, walls or flooring looking as fresh as the day it was painted.
A Guardian Against Spills on Your Patio
With family gatherings, barbeques, and afternoon teas, accidental spills are inevitable. But worry not, as The Rainbow Multi-Surface Sealant comes to the rescue!
Its easy-to-clean formula ensures that any spills on your patio can be swiftly wiped away, keeping your outdoor space in pristine condition throughout the year.
Application Made Easy
Ease of use was at the forefront of our formula. Whether you're a seasoned DIY enthusiast or just starting, applying the sealant is a breeze.
The semi-clear formulation means you can confidently apply it to any surface without fear of ruining its appearance or changing the underlying colour.
A Sustainable Choice
We are committed to creating products that not only protect your home but also protect the environment. The Home Guard Multi-Surface Sealant Paint is formulated with sustainability in mind.
It is non-toxic, Low VOC, eco-friendly, and safe for you, your family, and your surroundings.
Try Our Multi-Surface Sealant Paint Today
Don't let the elements dictate the appearance and condition of your home! Take charge with our Multi-Surface Sealant and experience unparalleled protection and beauty.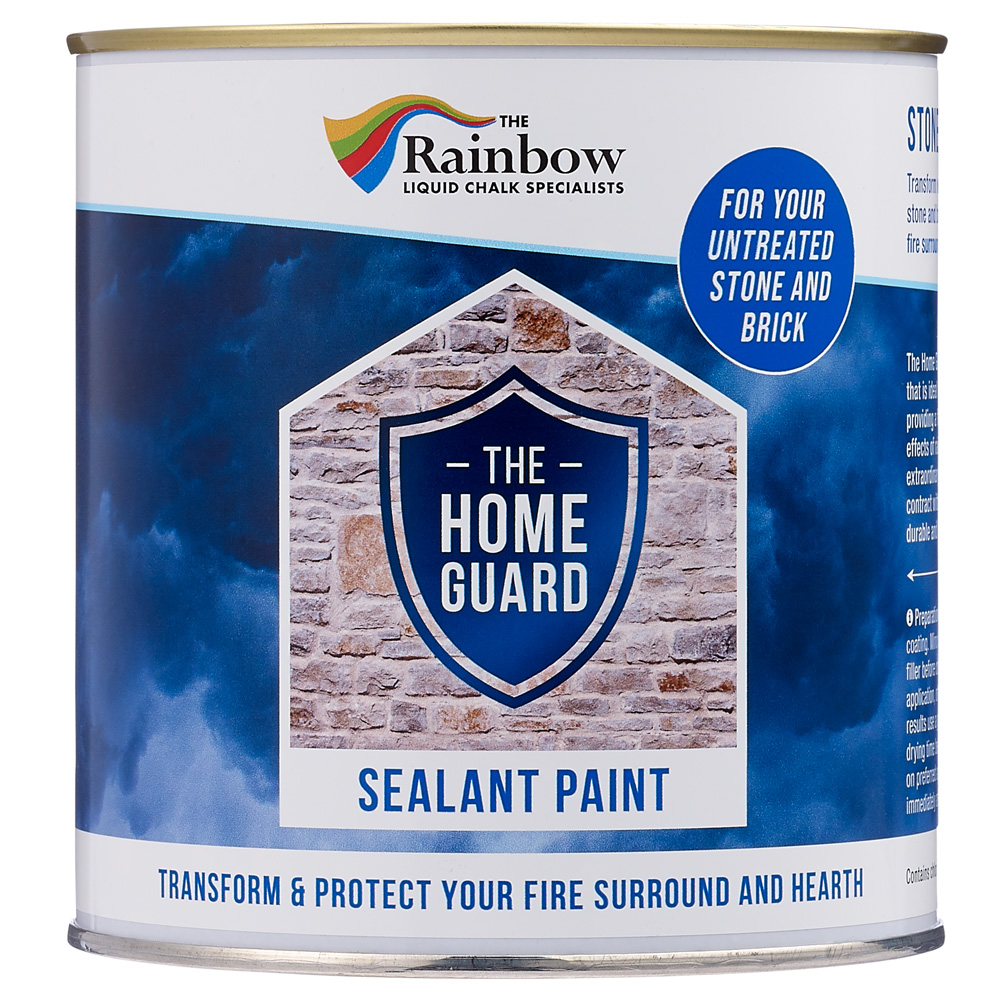 Home Guard Sealant Paint
£

19.99
–
£

45.00
incl. VAT
Trust Rainbow to be your partner in creating a home that stands tall against the tests of time and weather. Order your Home Guard Multi-Surface Sealant today and invest in the long-lasting health and allure of your property.