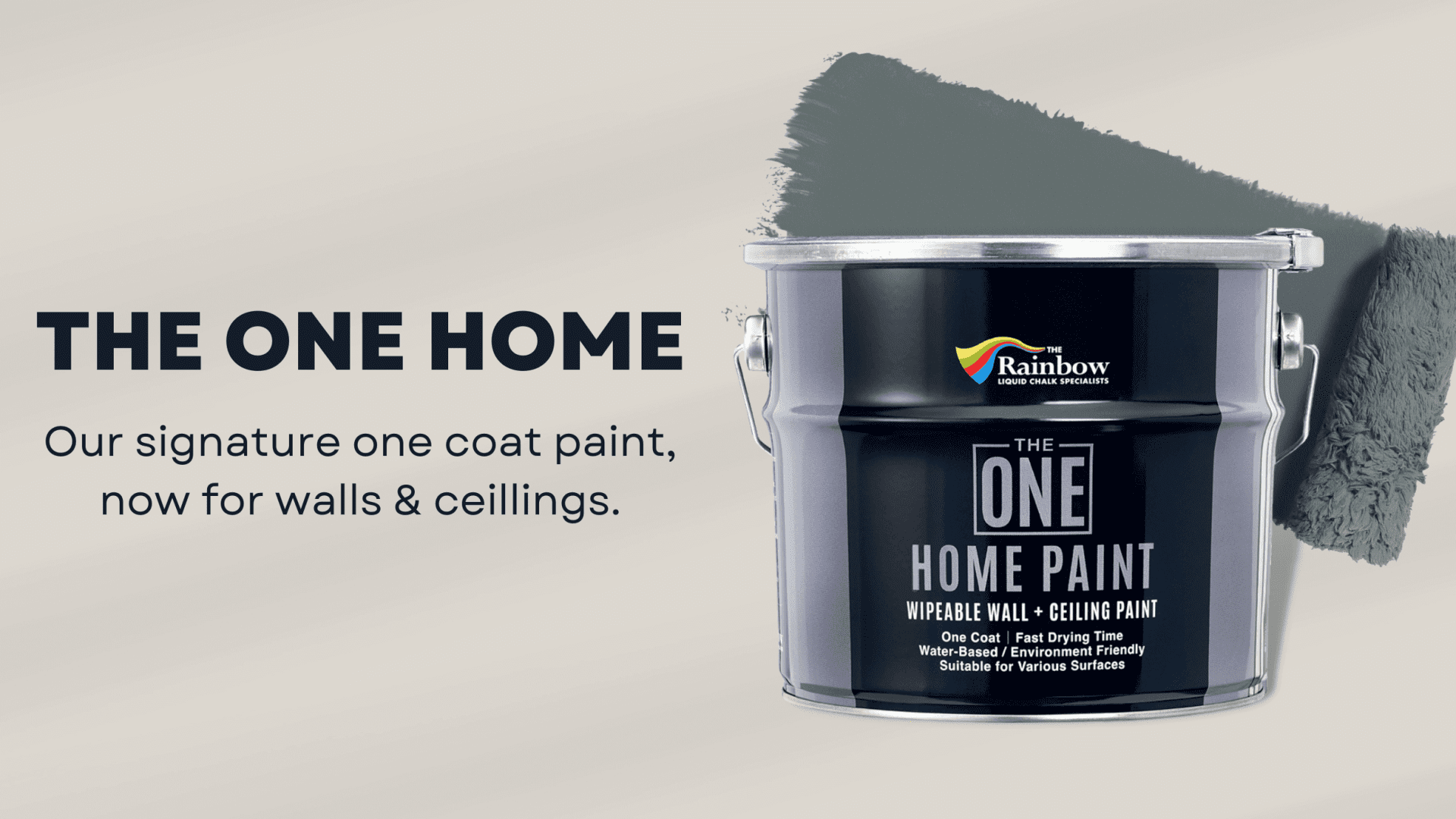 Introducing our new Wipable One Coat Wall and Ceiling Paint
We are proud to introduce our new line of wipable wall and ceiling paint – The One Home.
After the success of our best-selling One Paint range, we knew we had to develop a continuation to the line, with all of the fantastic features:
One coat finish
Durable and wipable
Water based, non-toxic and low VOC
Fast drying
The One Home Paint by Rainbow Chalk
Most interior home paints contain harmful substances and solvents, causing nasty smells and some side effects if inhaled in confined spaces.
Our One Home Paint formula doesn't contain any unneccesary ingredients and it's low VOC (volatile organic compounds), making our paint friendlier to you, your little ones and the environment.
Our paint doesn't have a strong smell and, while we suggest opening windows while you paint to increase air flow and drying time, it's not an absolute necessity like it is with some other brands.
Parents are often concerned about using baby-safe paints in bedrooms and nurserys, and you'll be pleased to know that The One Home paint is completely non toxic.
Elevating our rainbow of colour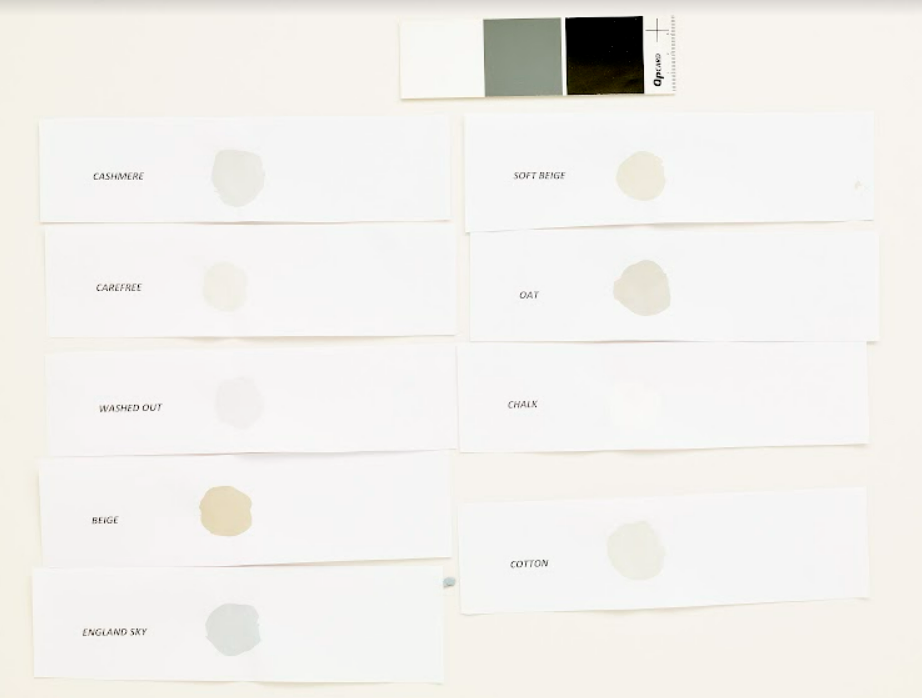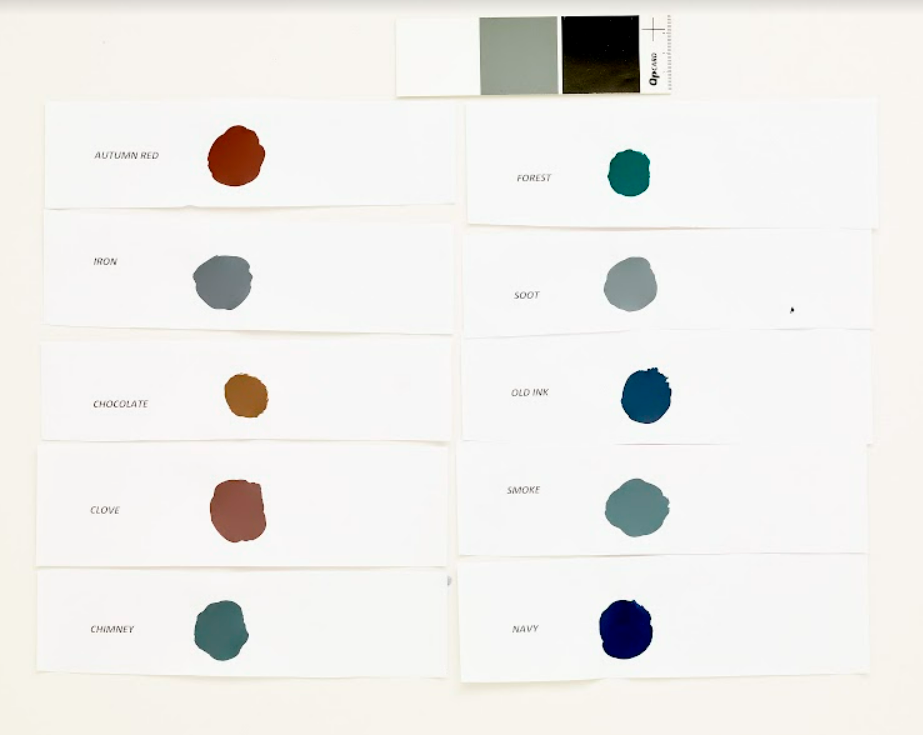 We have thoroughly enjoyed developing a paint line with a range of colours never before seen from our brand.
We spent a long time researching home interior trends and modern home colour palettes to bring you 27 new, beautiful shades.
Featuring neautrals like Putty & Oat, warm and inviting colours such as Fig & Beige, through to moody and bold shades like Smoke & Forest.
There's truly a shade for every room, every home and every style.
Is it truly a one coat paint?
In short, yes. Our formula is thick, creamy and opaque, offering a fantastic colour-payoff with just one coat.
That being said, there are a few factors that affect the finish of the paint, which are out of our control, such as:
The colour you are painting over – dark colours are harder to cover and therefore require 2 coats in some instances

The condition of the surface you are painting – cracks, dips and heavily textured surfaces may require more paint for a smooth, even finish.
However, if you are doing a standard ceiling or wall refresh, one coat can definitely do the trick!
How to apply our one coat wall and ceiling paint
It's quick and easy to use, with minimal drying time, turing even the most tedious of jobs into a breeze.
Just follow the steps below for a flawless finish, every time.
Remove the lid to the tin.
Stir the paint thoroughly to ensure the pigment is mixed well. This can take a few minutes – don't skip this step!
Ensure your surface is dry and free of dirt / dust.
Pour out the desired amount into a paint tray.
Apply an even coat on your roller.
Start painting – it's as easy as that!
The paint will be touch dry after just 1 hour, but not fully cured for a full 24 hours. So avoid touching the surface until completely dry.
We also recommend waiting the full 24 hours to assess, in natural daylight, whether a second coat is required.
Shop The One Home Paint today!
Browse our shade range and pick up a tin of the One Home Paint today!