How To Protect Your Garden Furniture Through The Seasons
If you're feeling fed up with the upkeep of your garden furniture, you've come to the right place. We're here to talk you through some practical ways to protect your garden furniture throughout the seasons. You'll never have to fork out on replacement seats or pillows again…
1. Keep It Clean
Grubby furniture is often the leading cause of damage.  It doesn't matter if your garden furniture is out of use due to the colder months or if a cover protects it; dirt will still build up no matter what.
Months of dirt and grime start to solidify and, before you know it, you'd rather get rid and buy something new than spend hours of chipping and scrubbing…
With the above in mind, take the time to clean your garden furniture every month or so. Using warm soapy water will do the trick here, just as long as you ensure that all soap residue gets washed away. Just like any other type of furniture, keeping everything in your garden clean will prevent the damaging effects of grime buildup.
2. Give It A Lick Of Paint
More often than not, the durability of your garden furniture comes down to the paint or coating used on it. A fresh lick of paint may do the job!
Our Shabby Chic Garden Furniture Paint has been specially designed to withstand the expected wear and tear of the seasons. It glides on seamlessly to any outdoor surface, making revamping your garden furniture a walk in the park.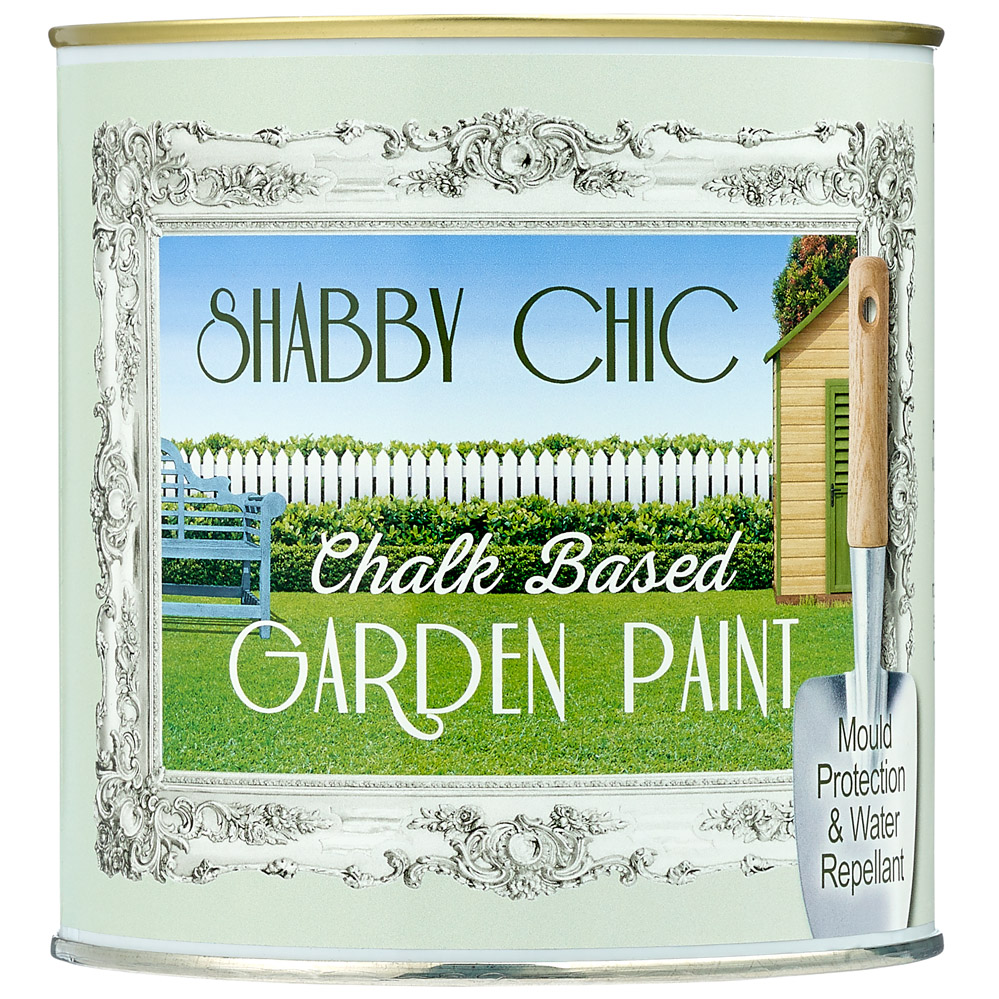 Shabby Chic Chalk Based Garden Paint 1 Litre
To further protect your garden furniture, we also recommend giving it a coat of Multi-surface Sealant. Also designed with the elements in mind, it helps to protect the paint job against the fading UV rays of the sun and the chipping effect of the rain.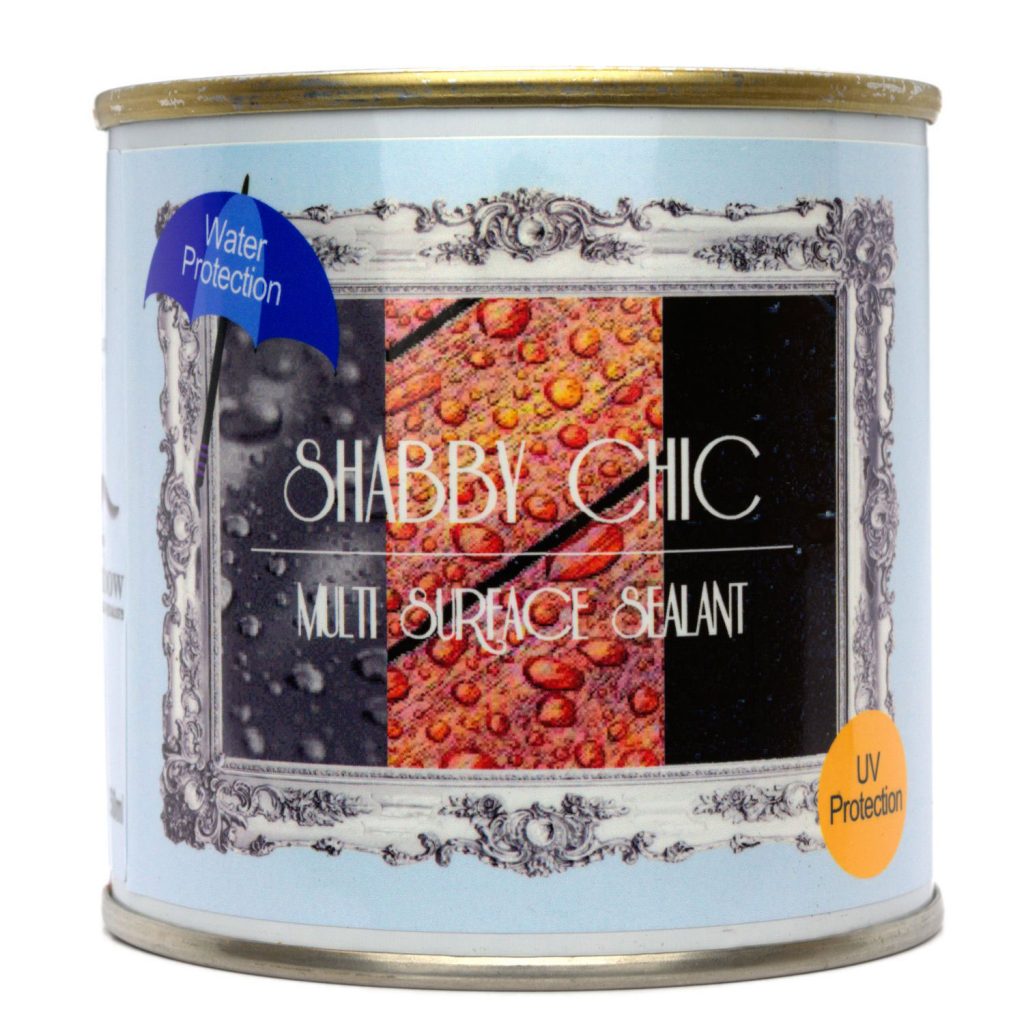 Shabby Chic Multi Surface Sealant 250ml
Shabby Chic Multi Surface Sealant is a water-based low sheen acrylic sealant that is ideal for interior and exterior surfaces by providing a flexible barrier that protects against the damaging effects of rain, moisture and sun/UV rays and light abrasive contact. The extraordinary ability that the multi surface sealant has is that it will expand and contract with the desired sur…
3. Plan Ahead
Protecting your garden furniture during the seasons requires a little bit of planning ahead. While the UK weather can definitely be unpredictable, keeping an eye on the forecast should help you to gauge whether extra protection might be needed. This is particularly helpful during the summer months when it's sunshine one minute and forceful winds the next!
4. Utilise The Shade
Although it's nice to sit out in the sun, the shade will be your best friend when protecting garden furniture. If you have the option to keep your garden furniture in shaded or covered spots, we highly recommend doing so.
Garden furniture that isn't directly exposed to the sun will last much, much longer. Whether it's blazing hot sunshine or heavy rain, it's always wise to keep the furniture out of harm's way as much as possible.
With these simple tips in mind, your garden furniture should be more than ready to withstand the seasons. Don't forget to share your garden furniture setups with us; we'd love to see how you've put our furniture paints to good use!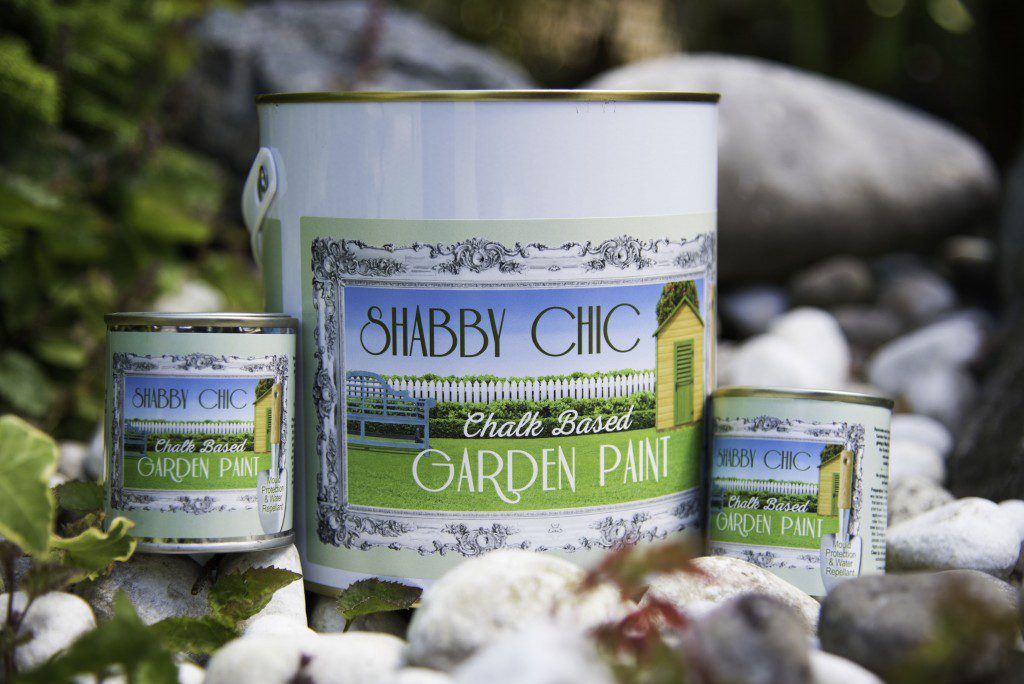 Chalk Based Garden Paint