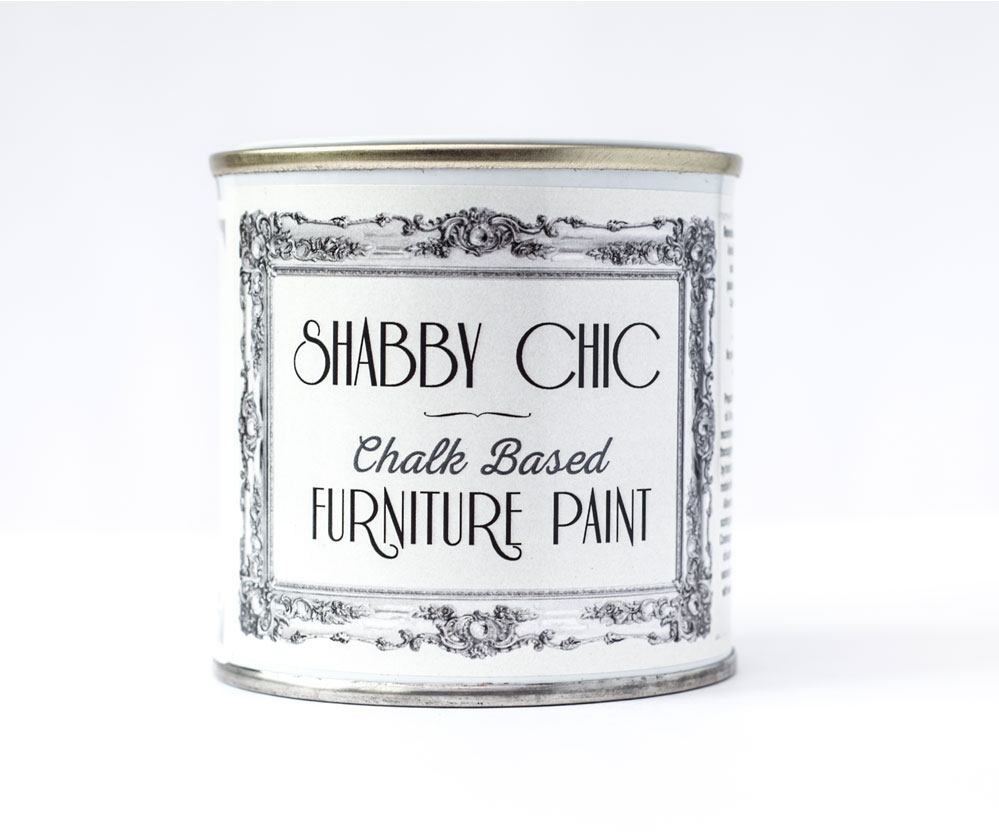 The school holidays are almost over, and your list of ideas to keep the kids occupied is getting shorter! But don't worry. In this blog post, we show you how to create shabby chic children's furniture with our non-toxic Shabby Chic Furniture Paint.
Rainbow's non-toxic furniture paint has a chalk-based formula without the nasty chemicals. That means no nasty smells and no nasty toxins. It's completely safe to use around pets and young children. Finally! A painting activity that's safe for the whole family.
Getting your little decorators involved
Here are some of our top tips for painting with children:
1.) Give them a spacious environment in which to paint. If the weather is good, paint in the garden. You could even put some music on in the background.
2.) If painting inside, lay an old sheet or newspaper pages on the floor to catch any paint splats.
3.) Give them small "samples" of paint at a time. This reduces the likelihood of drip marks on the furniture caused by applying too much paint at once.
4.) Demonstrate how to apply the paint in strokes to ensure the best finish for the furniture.
5.) Let them choose their colours (it's their room after all!)
6.) Let their creativity flourish! Buy prints, stickers and stencils to allow your kids to customise their furniture.
Inspiration for your Shabby Chic children's furniture
Professional furniture upcycler, Sarah Williams, used our Shabby Chic Furniture Paint to redesign a client's furniture. Her fantastic DIYs feature throughout this blog post so you can draw inspiration to create your own masterpieces!
A toy trunk transformed
Take the old toy box and Shabby Chic it! Let your child choose their own colours and stickers, then watch their creativity shine! The pastel blue toy trunk below complements the white wall behind it and brightens the room. Our shade Duck Egg from Rainbow's range of non-toxic Shabby Chic Furniture Paint was used in this DIY.
Splash the colour
A plain chest of drawers is the perfect canvas! Get creative and paint different drawers with different colours. If you combine white paint with a bold colour, it creates a strong contrast which stands out. Our shades Dusky Pink, Nautical Blue and Chalky White were used to create the Shabby Chic look!
A bold place to store the books
Would your kids rather watch the movie? These bold bookshelves will encourage your children to read while adding vibrancy to their room. Our shades Dusky Pink and Nautical Blue were once again used to paint. However, if you're looking to vary the colour tones within the room, consider using our complementary shades Baby Pink and Cottage Blue.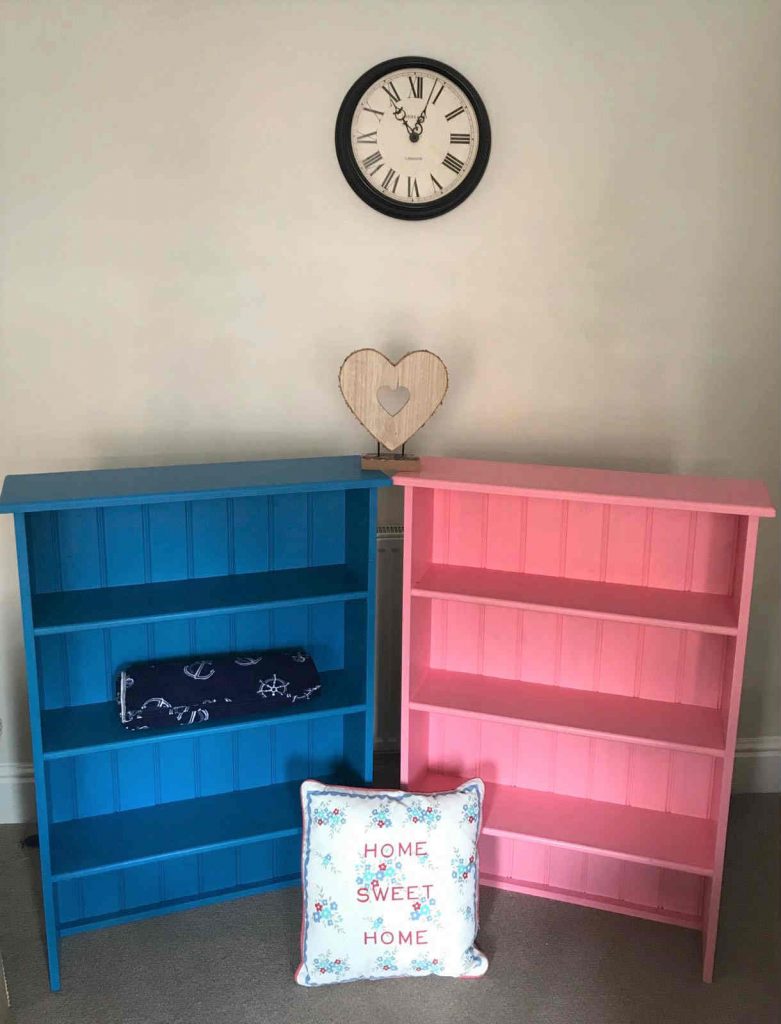 Rock in Style
Brighten up the old rocking chair with a crisp Shabby Chic shade. This repainted piece would suit the baby's nursery perfectly. Our shade Clotted Cream was used to give this rocking chair a fresh look.
Create your Shabby Chic children's furniture now!
Ready to let your child's creativity shine? We've linked all the shades used in the product boxes below. Select your colour using the dropdown bar and then click – Add to basket! If you're proud of your little decorator, upload a photo of their work to our Facebook Page or send the photos through to info@rainbowchalk.com. Who knows? You may feature in our next blog post!
First time buyers get 10% off with discount code "ftb10" – enter at checkout!