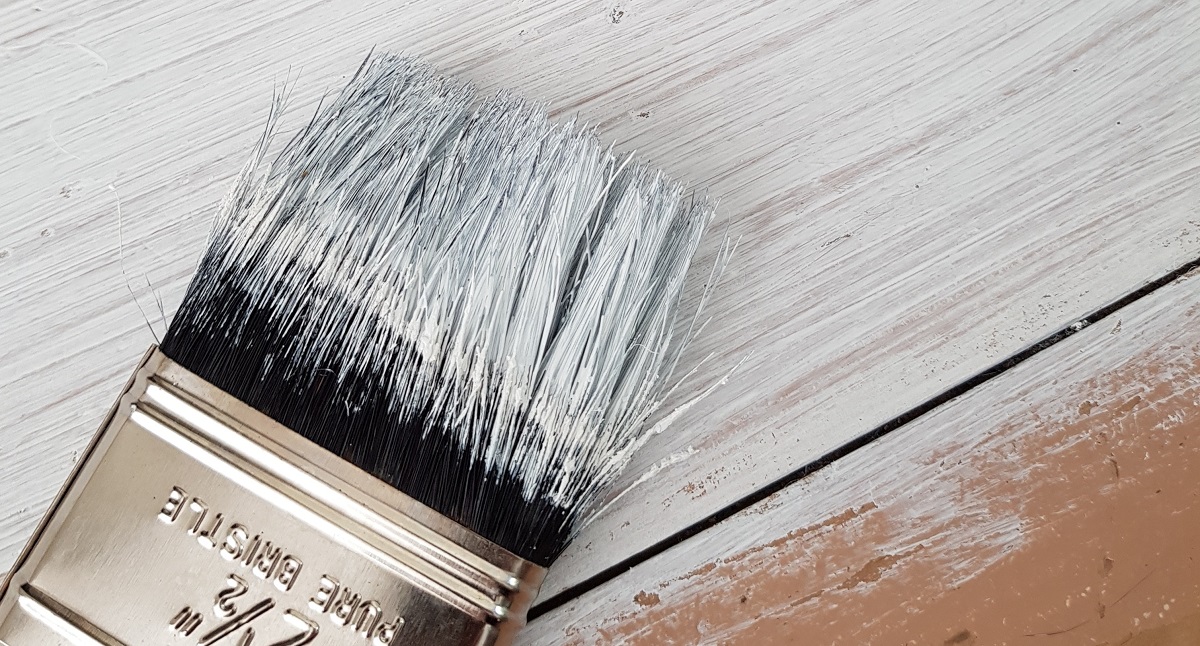 Check Out This Japanese Art Inspired Cabinet!
As a small-medium sized business, every purchase is appreciated and every customer valued. We especially love seeing the end result and hearing your fantastic feedback of our products…
So you can imagine how amazed we were when we saw this impressive cabinet upcycle by our customer, Kayleigh!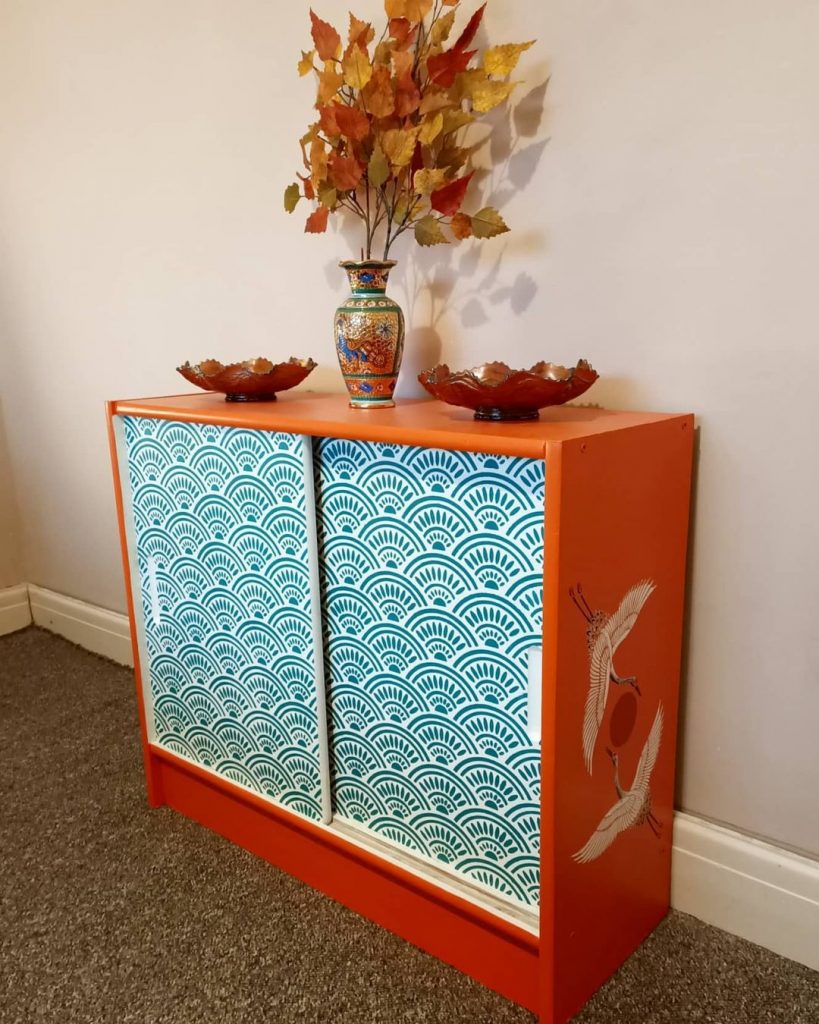 What was once a sunbleached cabinet is now a vibrant masterpiece with Japanese inspired detailing. This might be the most intricate of customer upcycles yet – Kayleigh has so much talent!
While our products can't take all the credit for this art piece, Kayleigh used our Shabby Chic Furniture Paint in Nautical Red to paint the sun. She also used the same paint in the shade Chalky White for the stencil on the herons.
Both shades teamed together perfectly to complement the rest of the cabinet, tying in well with the Japanese theme.
Frequently Asked Questions About Our Furniture Paint
Every single customer project we see is different from the last. Whether painting a whole wall or adding artistic flair to furniture like Kayleigh, the results are always unbelievable.
If you're interested in using our Shabby Chic Furniture Paint for an upcoming project, we've compiled together some of the most frequently asked questions about the product.
How Much Paint Do I Need?
Our Shabby Chic Furniture Paint comes in four sizes:
125ml
250ml
1 litre
2.5 litres
If you're adding small details to a larger project like Kayleigh, opting for one of the millilitre tins should help to avoid any waste. Coverage can vary for larger projects; it totally depends on the application method you use and the surface you paint. However, as a general rule of thumb, a litre should cover around 12sqm.
What Surfaces Can I Use It On?
Although commonly used on wooden furniture, Shabby Chic Furniture Paint can also be used on many other surfaces. This includes brick, stone, metal, glass and plaster.
How Long Does It Take To Dry?
Unlike many other traditional paints, our furniture paint doesn't take days to dry. You can apply a second coat in just 15 minutes.
Although you can apply a second coat in 15 minutes, the paint will be touch dry within an hour. After 2 hours, it will be safe to handle. After 3 hours, the paint should be fully set and dry – ready for a coat of protective furniture wax!
Is It Easy To Clean Up?
Yes – the paint is super easy to clean up! Simply wipe any mess with warm water and a cloth as soon as it occurs. There's no need to worry about stains or unwanted marks.
That being said – it's always better to protect carpet, flooring or any surface you are working on with newspaper or bin bags. Prevention is better than cure!
Can I Use It Outdoors?
In order to allow for full creativity, our furniture paint can be used both indoors and outdoors! The whole Shabby Chic range is entirely waterproof, meaning your furniture will be protected against light showers.
How Do I Create A Distressed Look?
Believe it or not, our Shabby Chic range doesn't always have to be used to create a "shabby chic" vibe. However, if this is what you want to go for, we've made it very easy to achieve.
To create a distressed look, apply two coats of the paint in contrasting colours. Once dry, abrade the surface with moist sandpaper until you are happy. The finished result will be a beautifully distressed, one of a kind, piece of furniture.
Experiment With Your Artistic Flair
We share these customer projects in the hopes that they will give you inspiration for your next upcycle. Why not try something completely different and experiment with colours and themes like Kayleigh did? We promise the results will be worth it!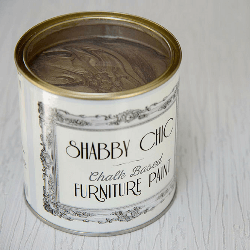 Shabby Chic Chalk Based Paint
Look no further for a velvety, opaque, chalk-based furniture paint. With a richly pigmented formula and no need for primer, upcycling just got a whole lot easier.