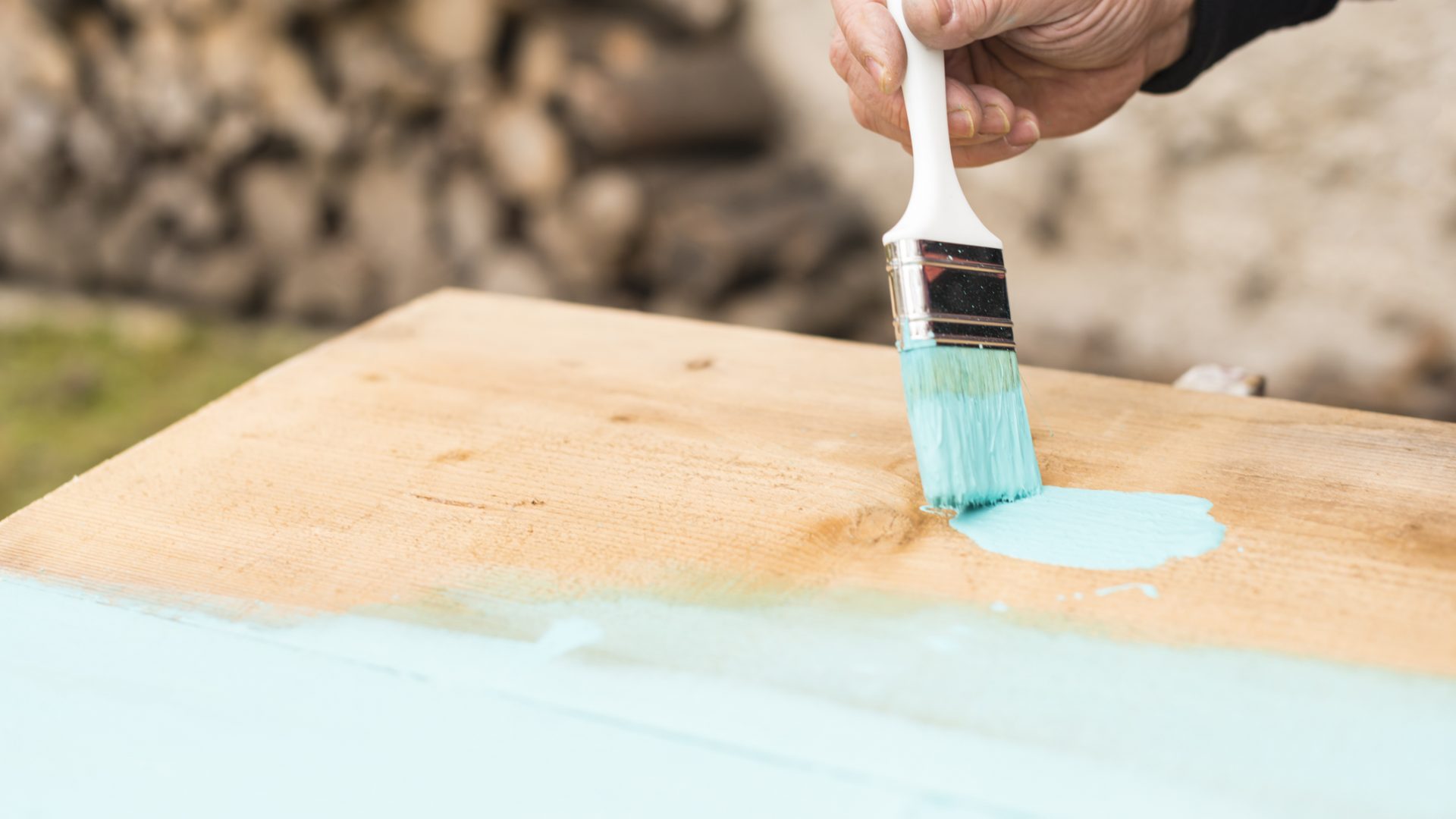 Chalk paint is a fabulous choice for transforming furniture. If you're a keen upcycler and a real fan of the shabby chic look, you'll love the matte finish and range of effects you can achieve with chalk paint. It's quick drying and versatile, so you can use it on everything from wood and metal to plastic, stone and even glass.
But is it suitable for family homes? We all have to think about our environmental impact in the products we choose, and this can often be linked to our health too.
When buying paint, for example, you should be looking for products containing low levels of volatile organic compounds (VOCs). VOCs are compounds that can easily become vapours or gases. Not only is the excessive release of these compounds into the air bad for the environment, but it could be damaging to your health too. VOCs gradually release into the air, which means we breathe them in over time.
So, how does chalk paint stack up in terms of VOCs? There's very good news if you're worried about your family's health as well as your environmental impact, as chalk paint has very low levels of these compounds. It's also water-based and free of lead, which means that it's completely safe to use in the home.
Is chalk paint toxic?
When you're decorating a home where children and young people will be living, it's very important to look carefully at the safety and toxicity of the products you use. If you'll be filling a room with painted furniture, the paint you choose should be as non-toxic as possible. This should also be a consideration for people with asthma, breathing difficulties and other medical difficulties.
It isn't always easy to find furniture paint that is low in VOCs and non-toxic. But again, water-based chalk paint comes to the rescue. It is completely non-toxic, so you can use it even in the baby's room in complete confidence.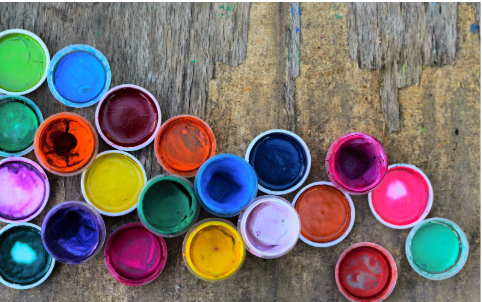 Is chalk paint safe during pregnancy?
Another important concern when decorating furniture or other parts of your home is the effect the paint you choose will have on someone who is pregnant. For example, if you're decorating a nursery or your own bedroom. You'll be spending a lot of time there, so you need to make sure that you aren't breathing in anything nasty from the paint.
Always speak to your doctor or health adviser if you have concerns, but it's reassuring to know that you can use chalk paint during pregnancy in complete safety. As mentioned previously, it's non-toxic, water-based and low in VOCs, so anyone can use it safely. As an added bonus, it's usually odourless. This should minimise the risk of it making you feel nauseous, as can happen during pregnancy when aversions to strong smells arise.
However, if you'll be applying a coat of wax or sealant over the top of the paint – which you may do for a heavily-used piece of furniture to protect the paintwork – then it's recommended to ask someone else to complete the job for you.
Tips for getting the most from chalk paint
So, chalk paint is safe to use, non-toxic and a great choice for reinvigorating furniture in all parts of the house. This means that you can choose your favourite shades in confidence, then get ready to decorate! Chalk paint is easy to use, so you won't need any special decorating skills or experience. It's quick to apply and quick to dry, and you can apply it to virtually anything.
But to get the very most from your chalk paint, follow these essential tips:
Chalk paint is a great choice for problem surfaces, so you shouldn't need to do much if any prep work. However, if the surface is particularly greasy or bumpy (and you're after a silky smooth finish) then you may want to do some sanding or cleaning.
Always ensure you have adequate ventilation in any indoor space when decorating.Chalk paint is non-toxic and odourless, but you'll still need ventilation if you're sanding or using any waxes or sealants.
Chalk paint shows up brushstrokes, which means you can be creative to come up with lots of beautiful effects. If you don't want any visible brushstrokes, you can look into spraying your chalk paint instead.
Love the distressed look? Once the paint is dry, use very fine sandpaper and a sanding block to gently distress edges and anywhere else that would naturally receive a lot of wear and tear. This can look gorgeous, especially if you're a fan of the shabby chic vibe.
Chalk paint is often lovely and thick, so you don't normally need to apply many coats. However, if you're painting something non-porous such as metal, you may need to thin the paint and then apply another coat once dry.
On furniture that doesn't get much use, you won't need to apply a wax – just enjoy the lovely matte finish. For fans of the glossy look or on high-wear pieces, you can finish with some wax or sealant.