Since their introduction to mainstream architecture in the UK during the 1980s, UPVC windows and doors have become increasingly popular in the home improvement and construction industries. Unlike timber window frames and doors, UPVC fittings are highly effective at insulating your house and preventing mold and mildew from creeping in. They also require far less maintenance than more traditional materials, lasting decades and saving you money in the process.
However, while UPVC fittings will nearly always maintain their insulative and weatherproof properties, they can still begin to look a bit tired and worn over a number of years. In the past, a fresh lick of paint for your wooden window frames and doors would have been just the trick to boost the kerb appeal of your home and give the front of your house a bit of a facelift. But what actually is UPVC, can these windows and doors be painted, and how do you go about keeping these installations looking their best?
What is UPVC?
Unplasticised polyvinyl chloride (UPVC) is a long-lasting, energy-efficient plastic often used for window frames and doors, as well as in plumbing and drainage. This rigid material is incredibly durable, making it cost-effective and weatherproof. Unlike wood, UPVC is fire-resistant, giving it an advantage over traditional timber frames. It's also non-conductive, so frames made from this popular plastic will not transfer heat like metal frames, contributing to a more consistent and controllable internal temperature for your home. When combined with double or triple glazing, UPVC windows make for a highly energy efficient house, reducing heat loss significantly and cutting your energy bills.
UPVC can be manufactured in a selection of different colours and can be textured to look like wood or metal, making finding the perfect aesthetic for your home simple. Although the material is not biodegradable, UPVC has the advantage of being recyclable and can be remoulded and repurposed at very high temperatures.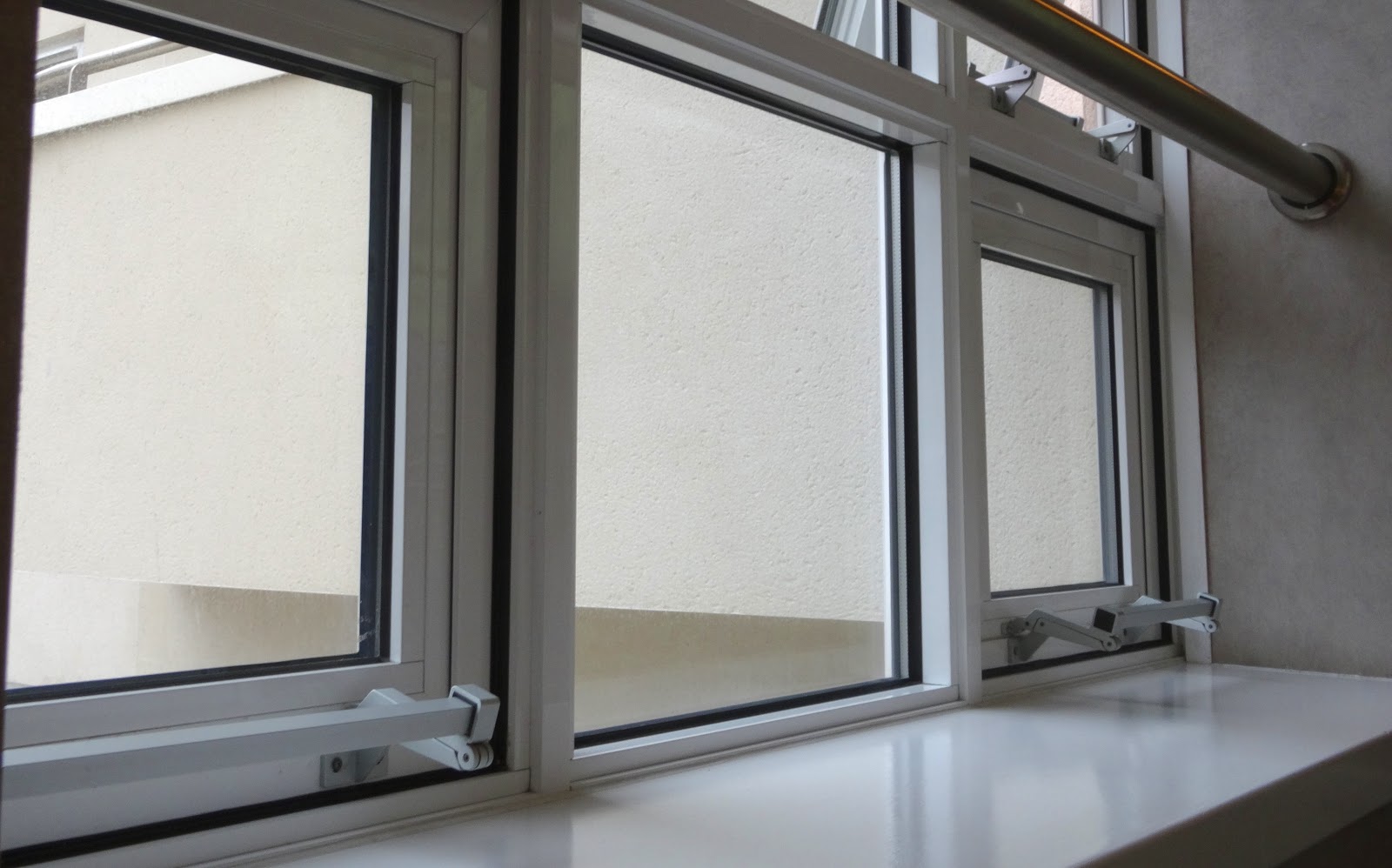 How to paint UPVC windows and doors
Whether you want to inject a new lease of life into your tired-looking and worn UPVC windows or simply fancy giving the front of your home a makeover with a new colour scheme for your external installations and joinery, a fresh lick of paint can work wonders.
However, if you have ever found yourself asking how to paint a UPVC door or window frame, it is important to do your research and ensure you follow this simple step by step guide to guarantee the best results.
Wait 12 months

Newly installed UPVC windows and doors need to be left at least a year before painting. This is because the glossy resins that are used to coat UPVC require time to settle into the material before a new paint can be applied. Without this initial 12 month rest period, you may find paint will not adhere to your window frames or doors.

Wipe down and clean

Even if you wait the recommended 12 months, paint may not adhere to your UPVC windows and doors if their surfaces are dirty. Before applying a new coat of paint, your UPVC fittings must be cleaned of all dirt, dust, moss, mould and grime. For the best results, it's a good idea to use warm, soapy water and a sponge to prepare the surface. But remember, it is also important to thoroughly dry your UPVC installations before beginning to paint.

Abrade

Before the first coat of paint is applied to a UPVC window frame or door, all surfaces should be abraded with a sheet of fine sandpaper or glasspaper. This will dull the glossy surface of the UPVC, allowing the paint to adhere more effectively. This should be done with care, ensuring you always rub in the direction of the frame, thus preventing any major scratching or scores to the surface.

Masking tape

This is a simple but effective tip. By applying masking tape to window panes – as well as around handle fittings and hinges – you can avoid paint from splattering or straying onto unwanted areas of your windows and doors. This will result in a neat and tidy finish.

Use primer

If you are not using an all-in-one paint and primer, a thin layer of primer should be applied prior to the paint. This will allow the paint to better settle onto the UPVC fitting and result in a higher quality finish.

Select the correct product for you

With many paints unable to adhere to glossy plastic surfaces, before painting your UPVC fittings and installations, it is vital that you do your research and purchase a paint that will provide the best finish possible. You will need to choose a paint that will bond to UPVC rather than just temporarily stick to it. UPVC will expand and contract depending on temperature, meaning you will need to select a paint that offers UV protection and is resistant to solar bleaching. Acrylic paints and water-based chalk paints are your best option for this kind of work thanks to their sound adhesive properties and their ability to withstand thermal expansion and solar bleaching.
Although your UPVC windows and doors will maintain their insulative and weatherproof properties for decades after their initial installation, preventing them from starting to look tired and worn over time can be tricky. Painting your UPVC fittings provides a quick and easy way of maintaining and refreshing your home's exterior without breaking the bank. While it may not provide a full house makeover, you'll be amazed at how much of a difference a fresh lick of paint to your doors and windows can make to your home's aesthetic.