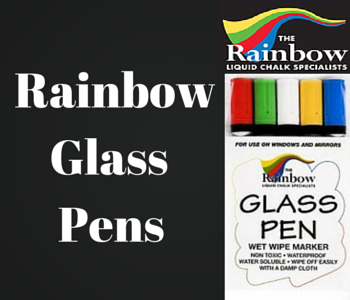 Christmas is just around the corner and it's time to start decorating the house.  Year after year we get out the same old decorations, putting up the same tinsel with the same Christmas tree ornaments…
And these tried and trusted Christmas items are great, full of memories and sentimentallity. Yet, It could be time to add something new to your repertoire. Something special.
But how?
Glass pens!
Glass painting pens can add another dimension to your Christmas decorations!
They aren't just for modern glass walled board rooms, you can truly immerse yourself in the Christmas festivities using these pens.
9 ways to spice up your Christmas with glass painting pens!
Snowflakes on the windows! – Draw snowflakes on your living room windows with our white glass painting pens. It will give the effect of a white Christmas, whatever the weather!
Snowman outline on your mirrors – Draw an outline of a snowman on your mirror. Every time you look in the mirror you'll be transformed into a snowman! You can also do this with Santa and his Elves – This makes a great family photo!
'Santa Please Stop Here' – Turn the windows on the front of your house into a giant advertising board so Santa knows where to drop his presents!
Bring Christmas cheer to your door! – Your front windows can welcome carol singers to your house with a 'Carol Singers Welcome!' sign. Keep some change or mince pies handy!
Family Message – Share a Christmas message from your family to your neighbours 'The Johnson Family Wish You A Merry Christmas!' It could even include a Christmas cartoon that the whole street look forward to every year!
Customised Baubles – If you have glass baubles then glass painting pens can help you create fantastic family designs. For example, each person in the family could have their name on their own bauble.
Message from Santa and Rudolph – Leave a message from Father Christmas on a window or mirror that's close to the fireplace for your children! If you haven't used the pen on anything else, leave a normal pen next to the message and, if the children say 'You wrote that!', you can reply 'But how could I use this pen to write on glass? It's Father Christmas's magic!'
Skylight footprints – If you have a skylight in your house and it is safe to access it, draw some hoof and sledge tracks on the glass so you can say that's where Santa landed!
Christmas Carols – Choose your favourite carol and write the lyrics up on a window or mirror so that everyone can see it. Then have a family sing along.
Making your Christmas a memorable occasion is incredibly rewarding and easy with a little thought! So make this Christmas the one that stays with your children for the rest of their lives and use glass painting pens to give it that magic, immersive touch. Choose your pack here or select an option from the box below: