Description
Rainbow's 5mm Sealant Pens are designed to restore the look of stained silicone sealant in bathrooms and kitchens.
This smaller nib size is ideal for thinner strips of sealant around sinks and showers. Our 15mm Sealant pens have a broader nib, perfect for chunky sealant around baths!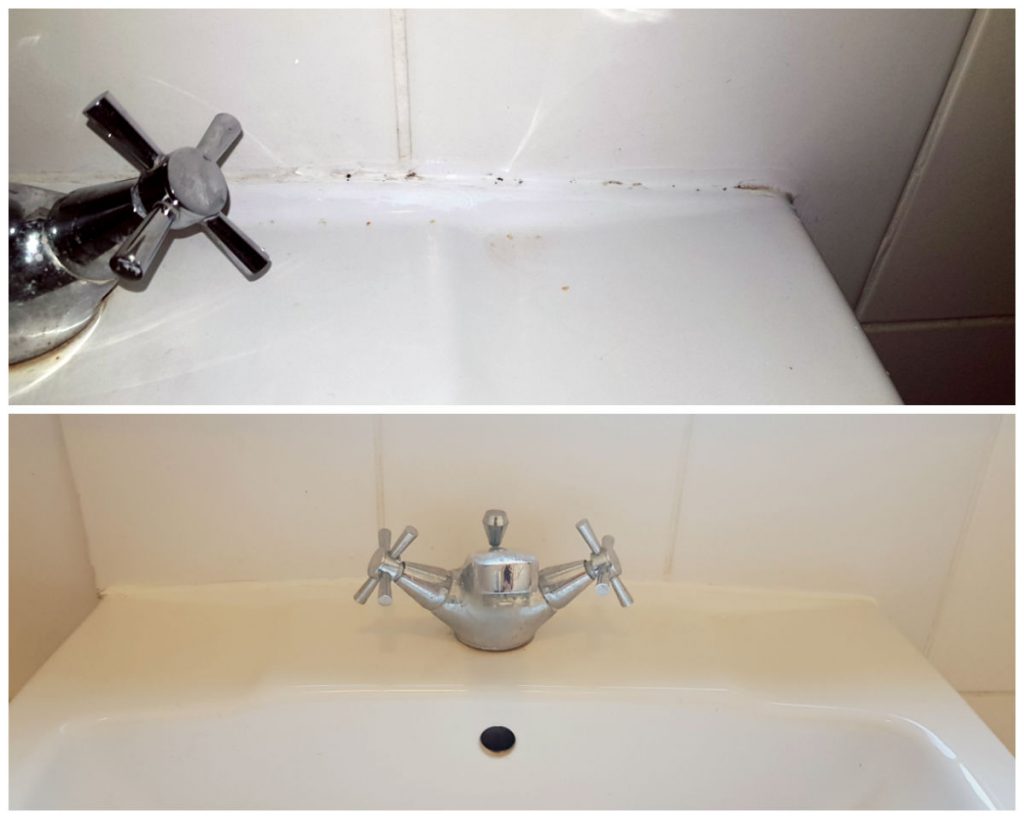 The Sealant Pens whiten AND prevent mould re-growth with an advanced anti-fungal forumula – No more scrubbing!
It's an easy and inexpensive way to refresh the look of dirty sealant without the need to completely remove and re-seal your bath, shower or sink.
How To Revive Your Grubby Sealant With Rainbow's Sealant Pen:
Ensure silicone sealant is dry and free of dirt and grime
Shake the Sealant Pen well
Gently pump the nib 15-20 times until the ink starts to flow and saturates the nib
Draw along your sealant, holding the pen at a 45 degree angle to allow ink flow
Don't apply pressure to the nib while you draw to avoid damage and prolong precision
Pause and pump the ink into the nib again if ink becomes sparse
Wait for ink to full dry for 2 hours
Repeat process 2-3 times depending on severity of discolouration
Once all coats are fully dried, your sparkling white sealant is completely waterproof and ready to enjoy!
Your pen can be put aside and used as a touch up solution in those well used shower units or kitchen skin areas which see plenty of use or splash back!
Sealant Restorer Pen Features In A Nutshell:
5mm bullet nib reversible (If one end gets worn down, simply pull it out and reverse it!)
Water based & non – toxic
Anti–bacterial & anti fungal formula
Safe to use in enclosed areas
Water resistant
Valve activated to control ink flow
For use on silicone sealant around baths, shower units and sinks