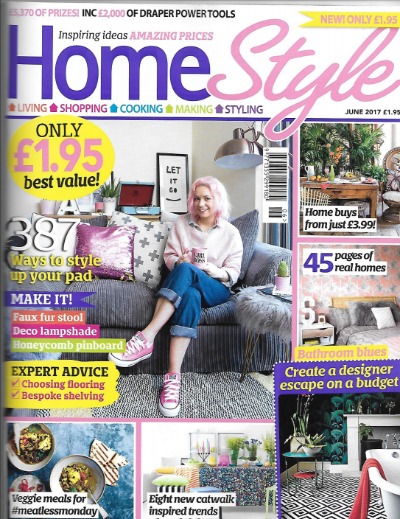 Our Shabby Chic Garden Paint is a hit! First it was featured in Grow Your Own, then Kitchen Garden and now it's in Homestyle Magazine!
Where Can You Find Us In The June Edition Of Homestyle Magazine?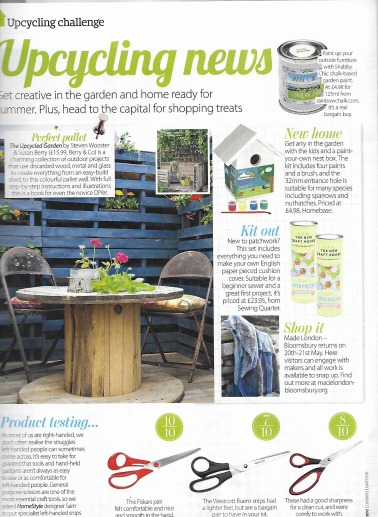 That's us – in the top right hand corner of the Upcycling News page!
Our copy reads:
"Paint up your outdoor furniture with Shabby Chic chalk based garden paint,
at £4.98 for 125ml from rainbowchalk.com, it's a real bargain buy!"
Our 125ml tins are great for small projects such as:
Plant pots
Garden signs
Small decorations
However, for larger projects such as:
Tables
Chairs
Fencing
& Benches
we would suggest using our 1ltr or 2.5ltr tins.
Can't Wait? Get Your Garden Paint Now!
Add a tin of paint straight to your basket using the product boxes below. First, choose your colour from the drop down menu and then click "add to basket".
 You can see our colour chart by scrolling to the bottom of this page.